Nov 4, 2021 06:15 PM Central
Jessica Morrison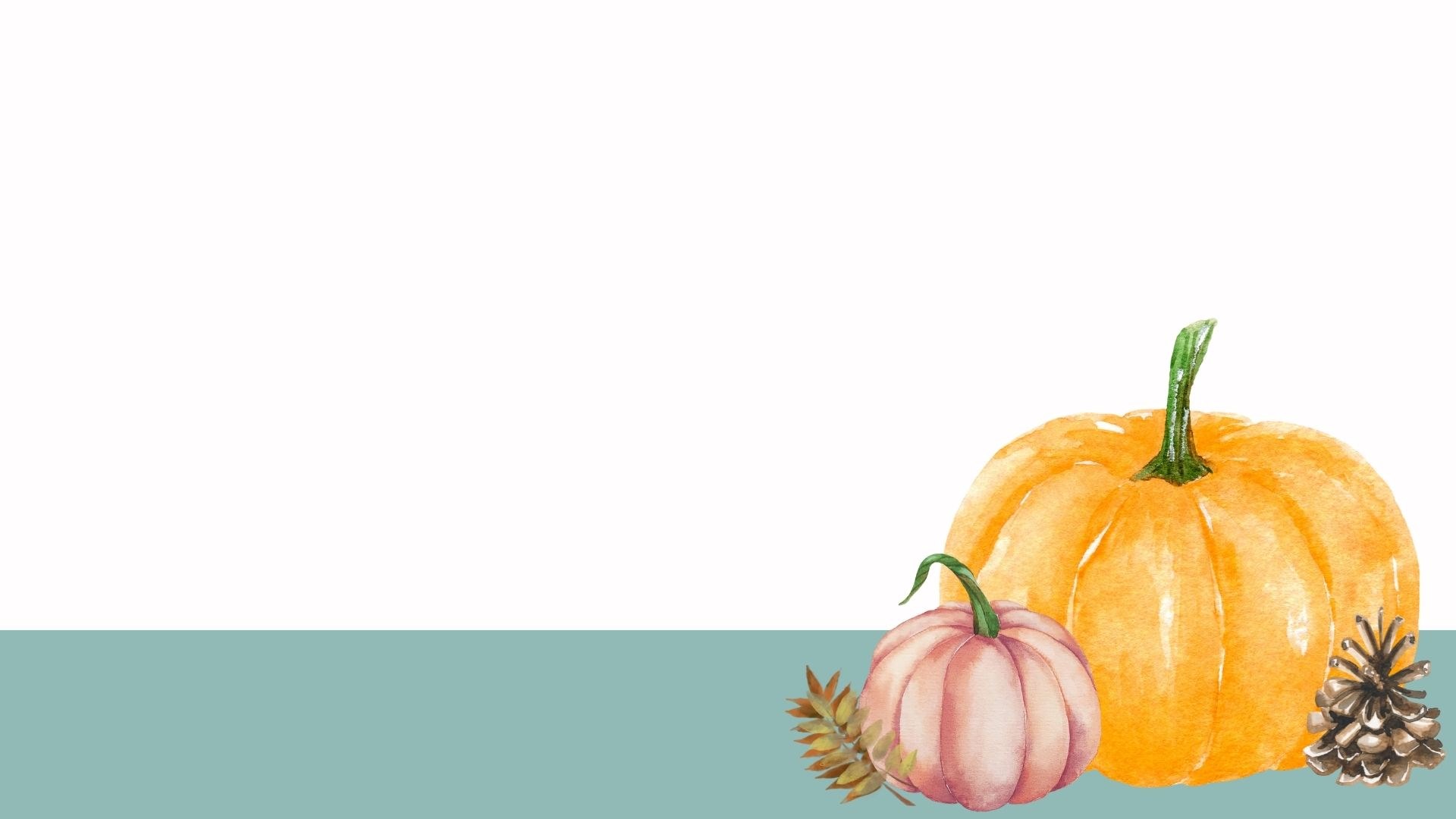 Happy November!
The air in our lungs, the sun rising every morning, the stars filling the sky every night, our friends, our family members, our homes, our jobs, even our oils - we have SO much to be thankful for!
We've got something fun for you to try this month. Each morning, we want you to take a few minutes and think about 3 things you are grateful for. Write them down and focus your energy on them as you go about your day. Take note of how your attitude and demeanor may change as you continue to do this throughout the month.
Want to take it up a notch? Grab a bottle of the Gratitude essential oil blend and inhale it deeply as you think about all you are thankful for. Everywhere we turn there is abundance of all kinds. While you are focusing on all the positives in your life, deeply inhale the Gratitude Blend and allow yourself to soak in these benefits.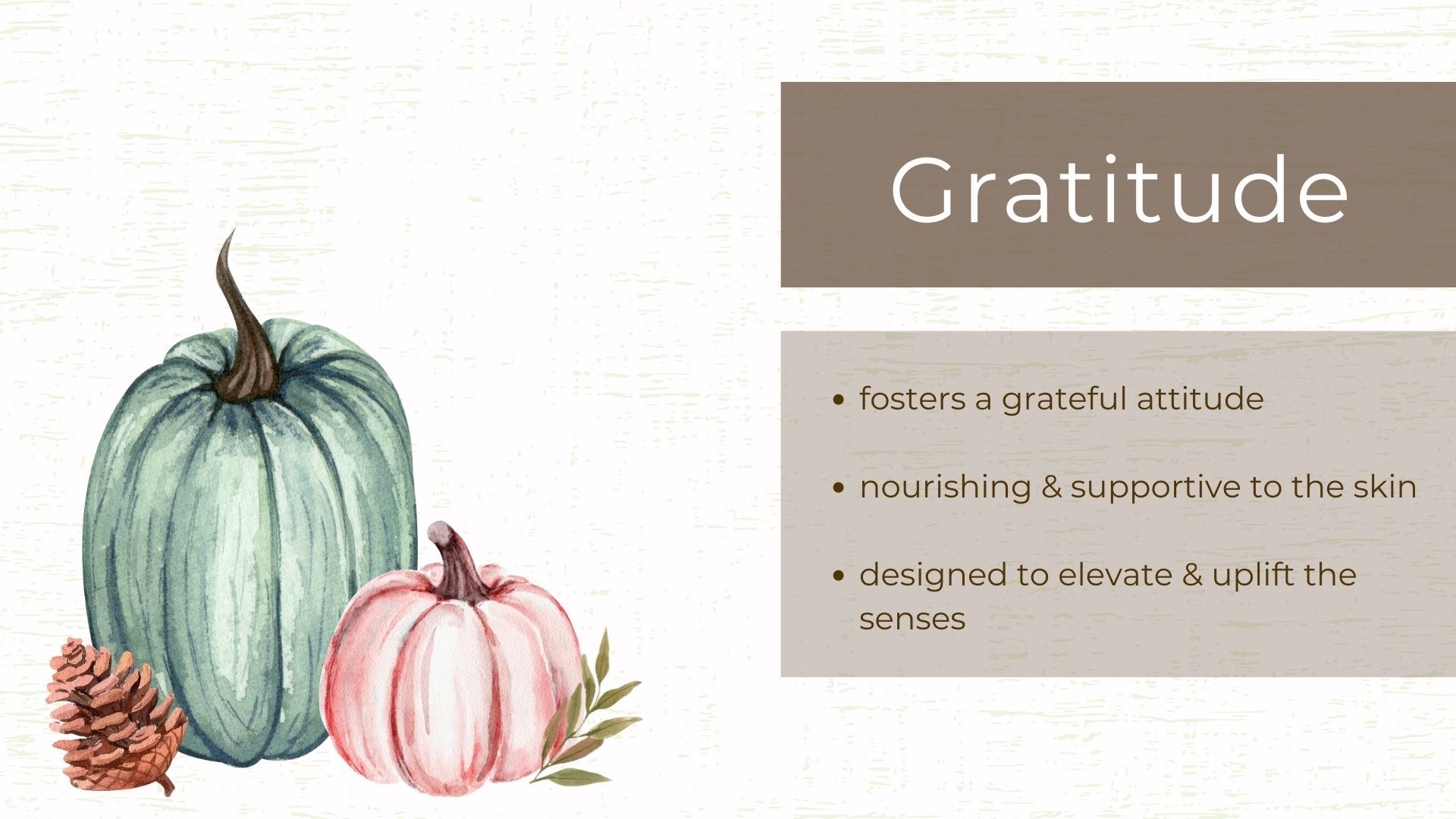 Did you know that Young Living carries food? Yep! One group of products we think you will enjoy is the Einkorn line. Einkorn is an ancient grain with more nutrients and less gluten than modern wheat, making it the perfect option for healthy, nutrient- dense meals and snacks. We have a recipe you can try this month using the Einkorn flour. Check it out…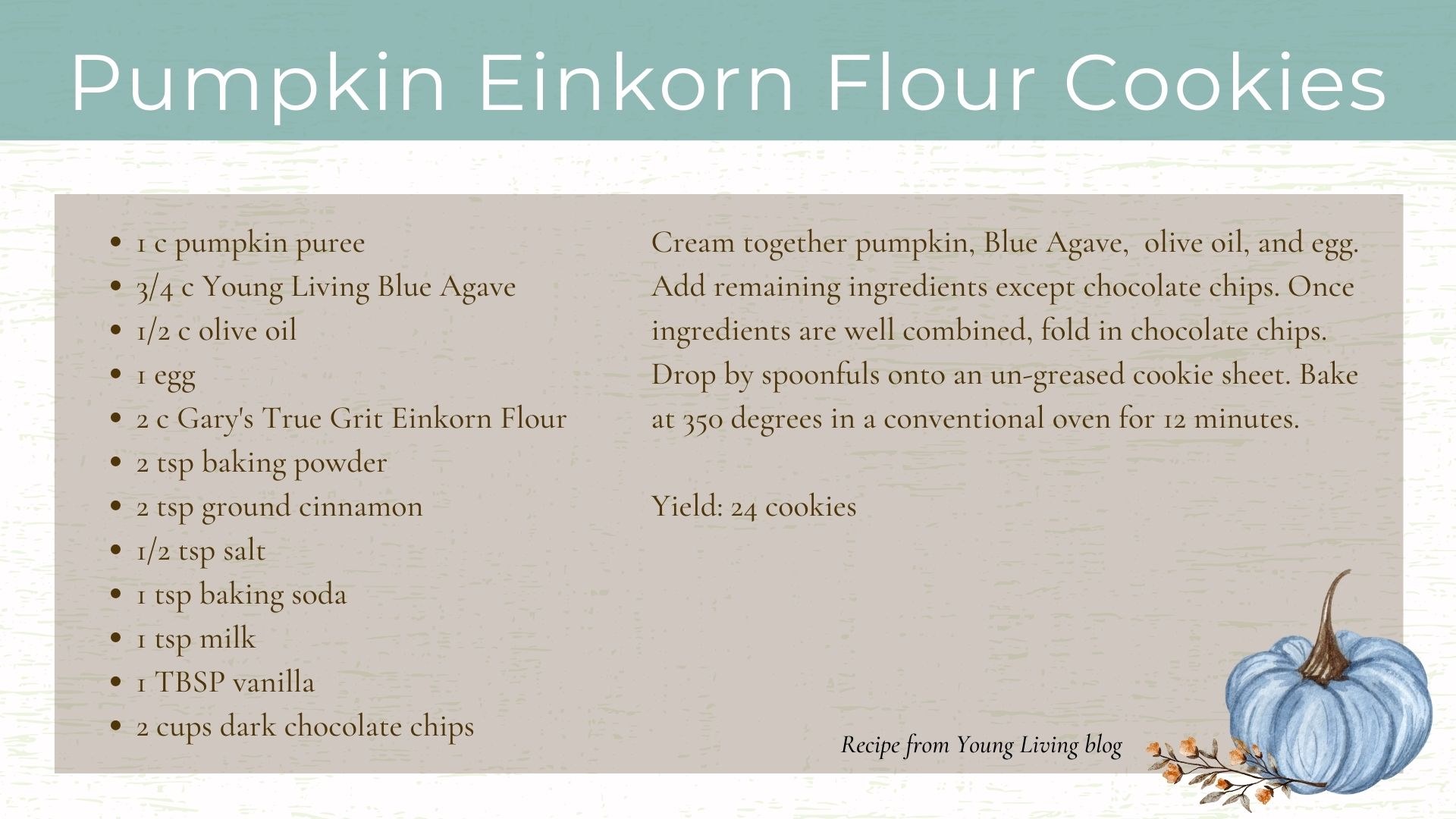 Monthly Gifts with Purchase
When your order hits one of these PV levels you will receive the corresponding products for FREE! Look at everything you get for free when you hit 300 PV! Receive the Subscription Exclusives when your order is placed through the monthly subscription program, which is the best way to save money and support your health. If you need more details on this, let us know!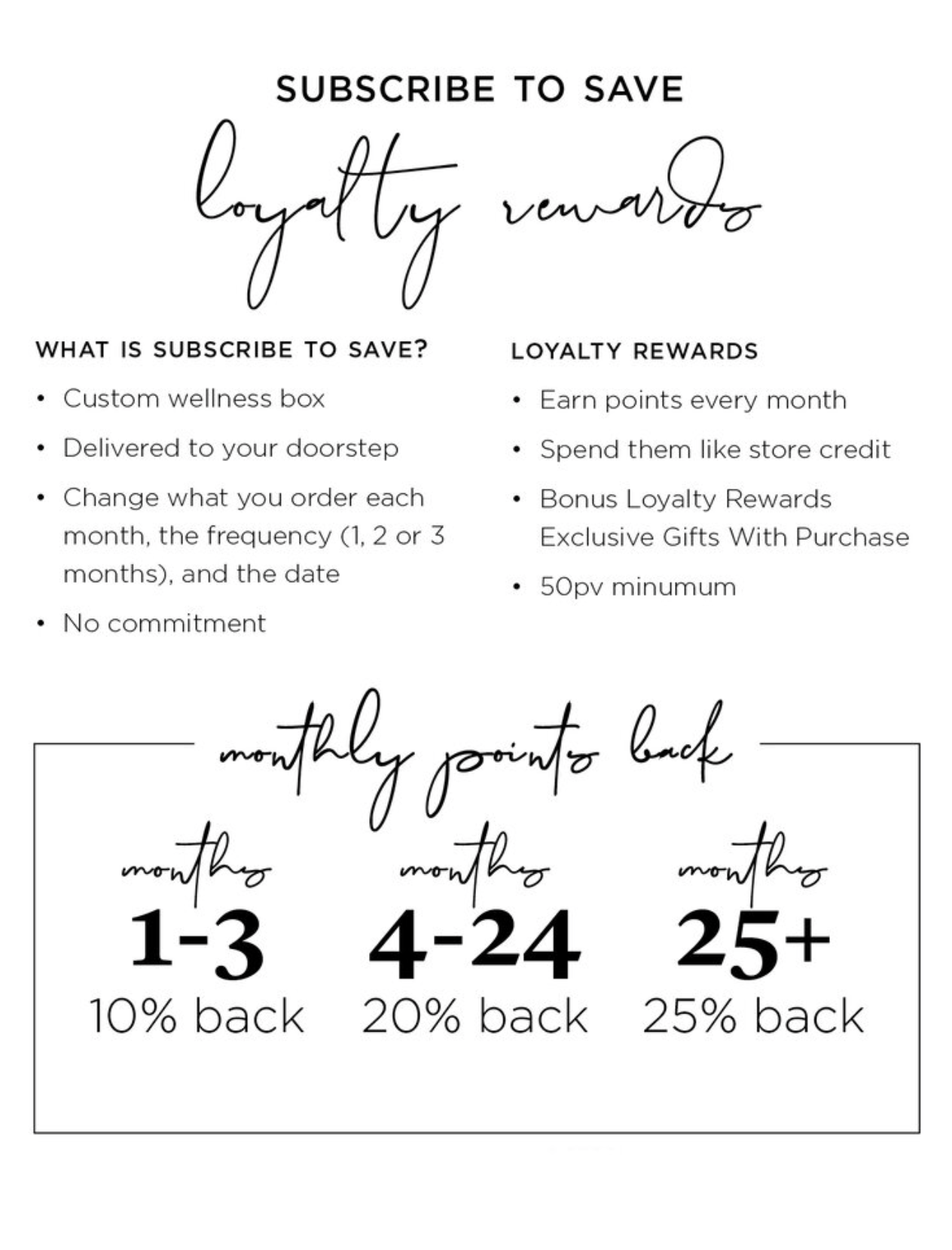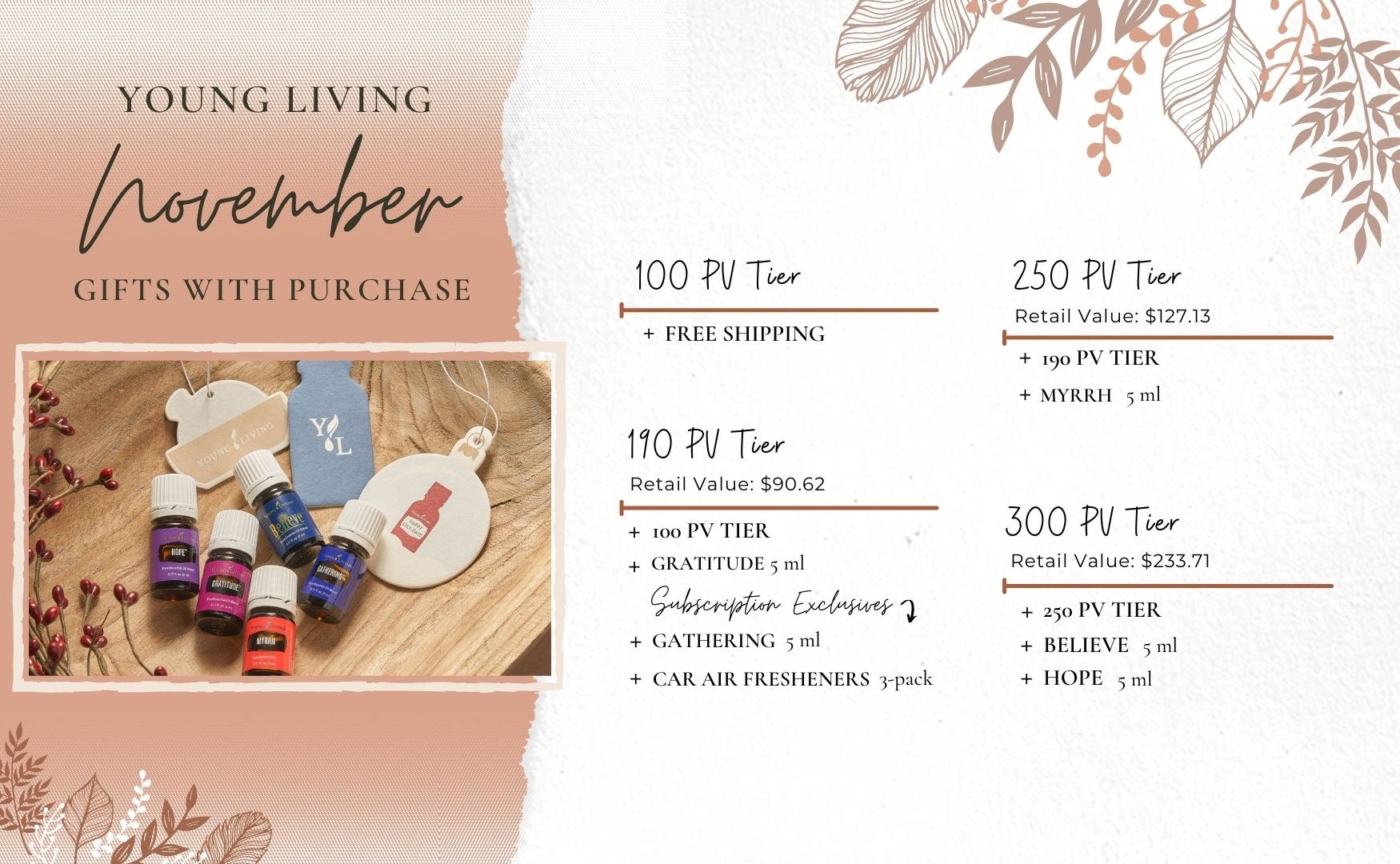 Below are are few ways to use your Free Gifts With Purchase!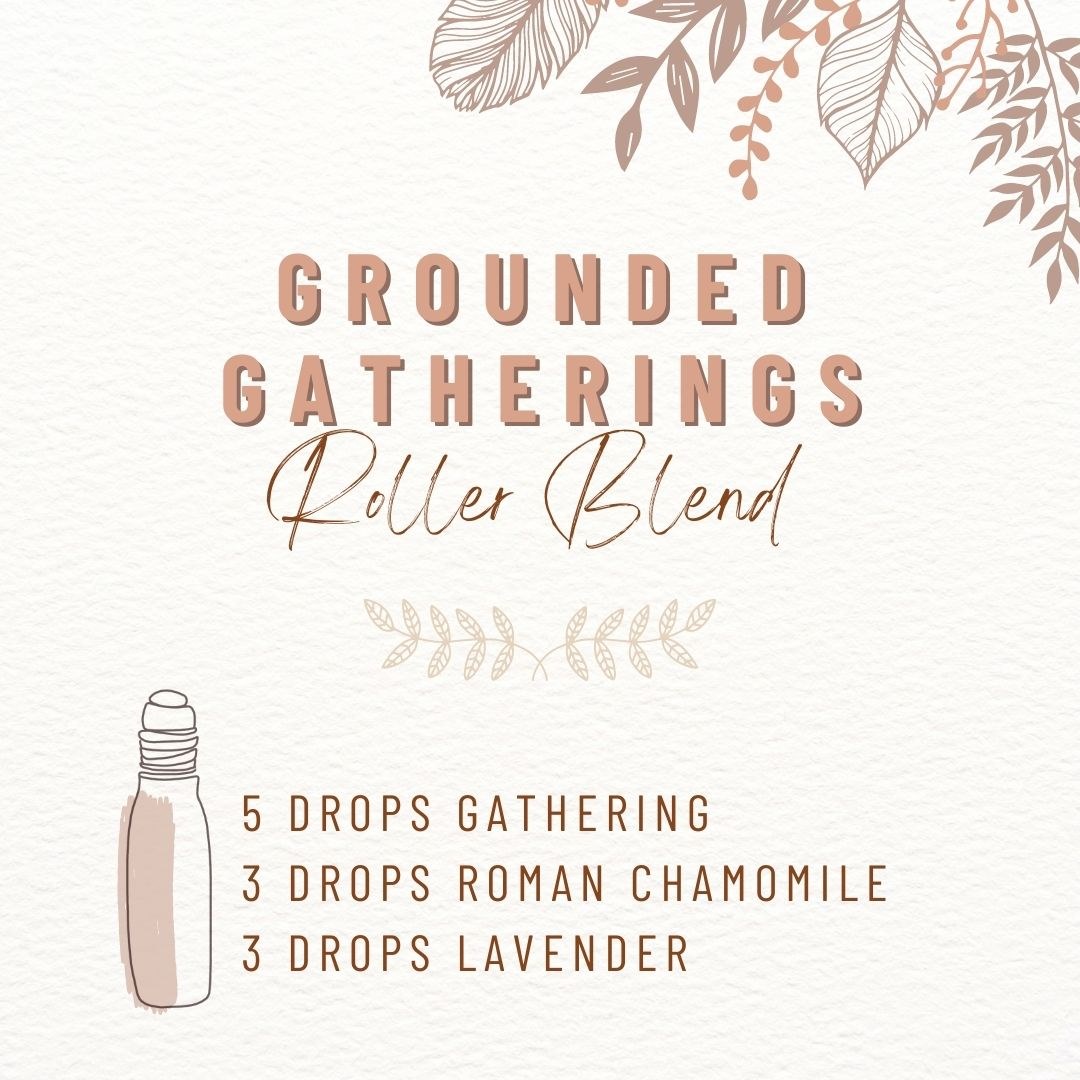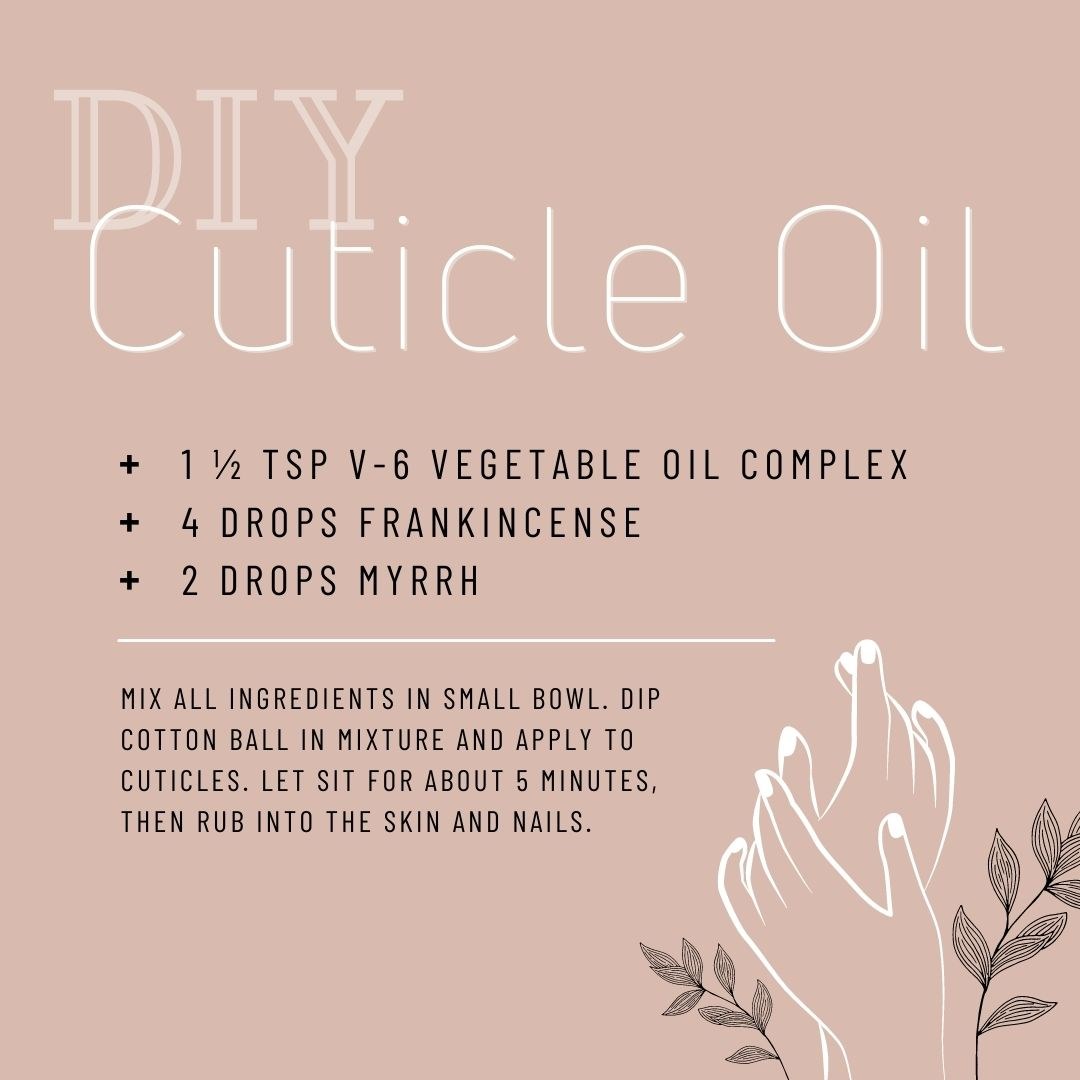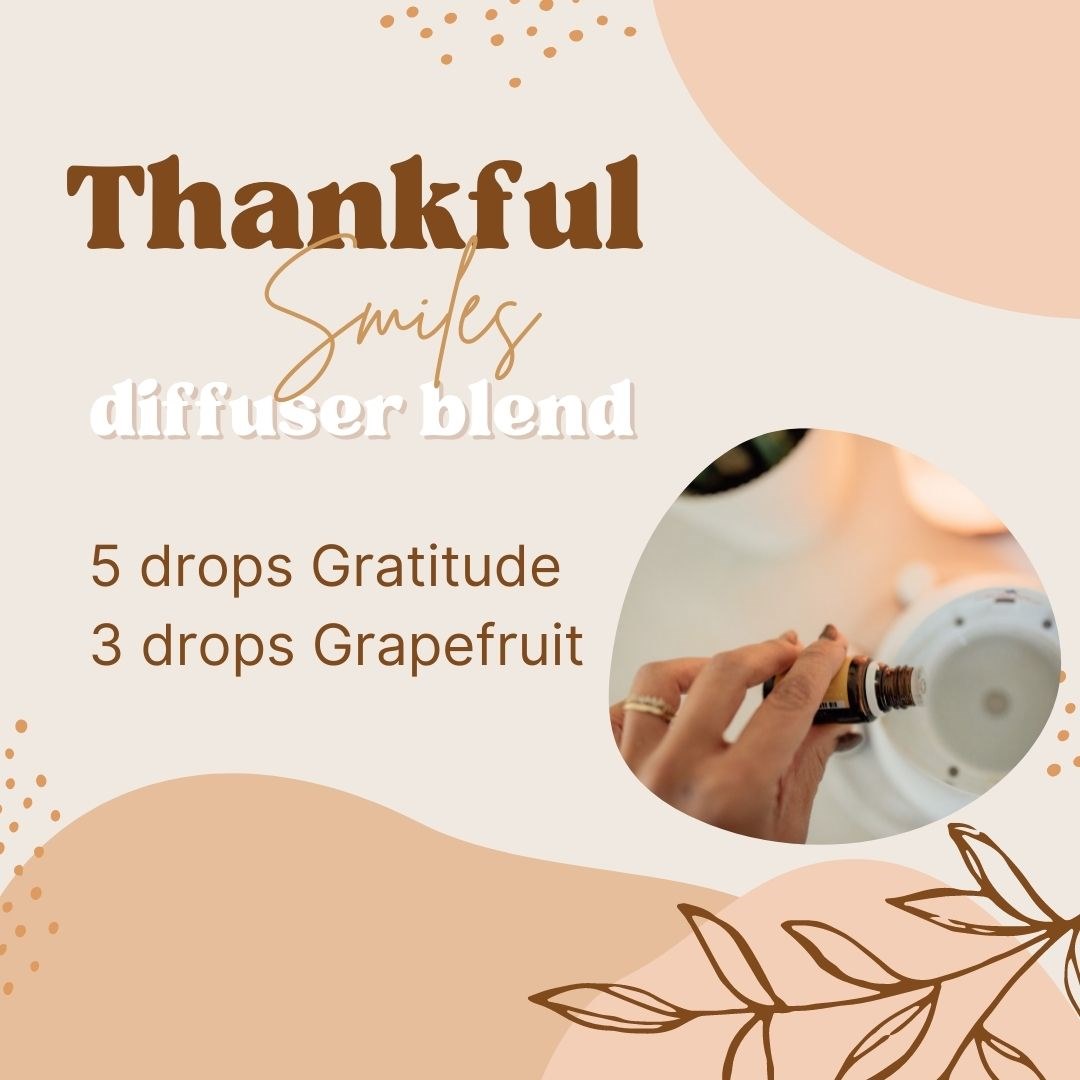 Favorite Things
One of our favorite gatherings is called Favorite Things. It is where we gather to exchange and learn about our favorite items. We thought it would be
fun
to share a few of our favorite things with you!
Sulfurzyme #3241– I take this every single day.

I swear by this supplement for healthy hair growth. I love Sulfurzyme powder because it also has a pre-biotic and the MSM plays a major part in the body's ability to produce collagen too! Three supplements in one!

CBD Calm #28478 (300 MG)- my son used to have a hard time with sleep and calming his mind before bed.Calm CBD Roll-On combines potent CBD with an array of essential oils to help relax and quiet your mind, create a peaceful nighttime environment, and support a worry-free outlook.
CBD Beauty Boost #32953- this serum has transformed my skin. I can't say enough about this serum. It took away my friends neck acne!
Aria Diffuser (best deal

in the bundle #26656)

– hands down favorite diffuser, covers 450 square feet and is gorgeous in any room! If you are interested in why it's a good idea to ditch the candles, we will send you an article on the reasons why.
Thieves Cleaner #3743- only thing we use to clean our entire house. We use it on every surface!
Lemon Myrtle #32013– smells like candy- I think I diffuse this every day. I have never met anyone who didn't like this.
Orange #3602- this is a must-have for every home, affordable to diffuse and smells so fresh. Orange is also a calming oil.
Vanilla #32741– Va. Nil. La. Need I say more?? I actually love this in my glow moisturizer! Young Living worked to develop a proprietary extraction method that produces a high quality oleoresin!
Send a text, message or email if you spend 100pv in the months of November and/or December so we can send you a gift of gratitude!
As always, we thank you for your business and are so happy you are taking steps to support your health!
Oct 5, 2021 09:36 AM Central
Jessica Morrison
Happy October!
We have officially entered the fall season and that means pumpkins, gorgeous leaves, apples, festivals, specialty desserts, and more! Get your diffusers in the spirit and break out the Clove, Thieves, Orange, Cinnamon Bark, Ginger, and maybe even your Christmas Spirit - ha! It's never too early, is it? Here are some festive diffuser recipes to try…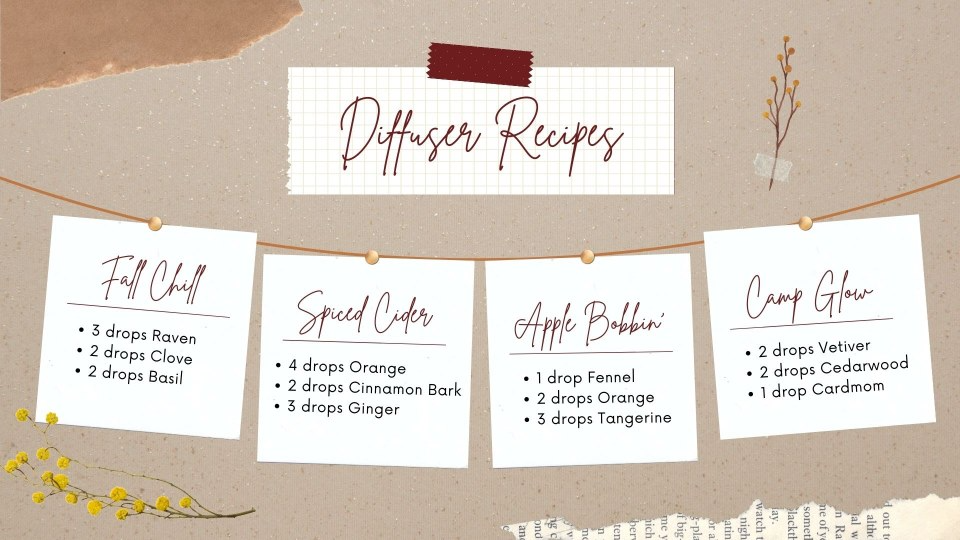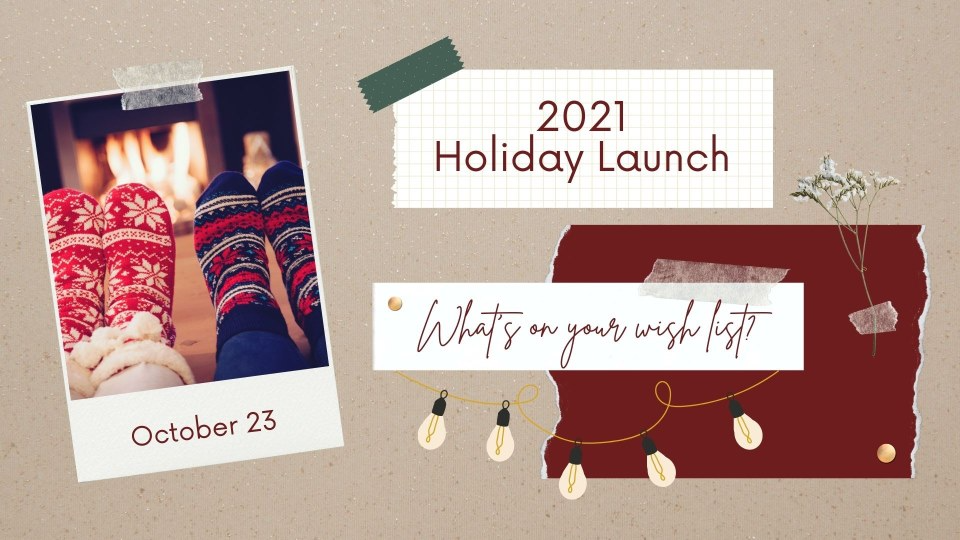 It's that time of year again - the time where we get to celebrate the launch of the Young Living Holiday Catalog! Sometimes we see new products, exclusive bundles, or YL-branded items specific to that year's launch. Mark your calendar, spread the word, and keep an ear out for more info!
Upcoming Events & Classes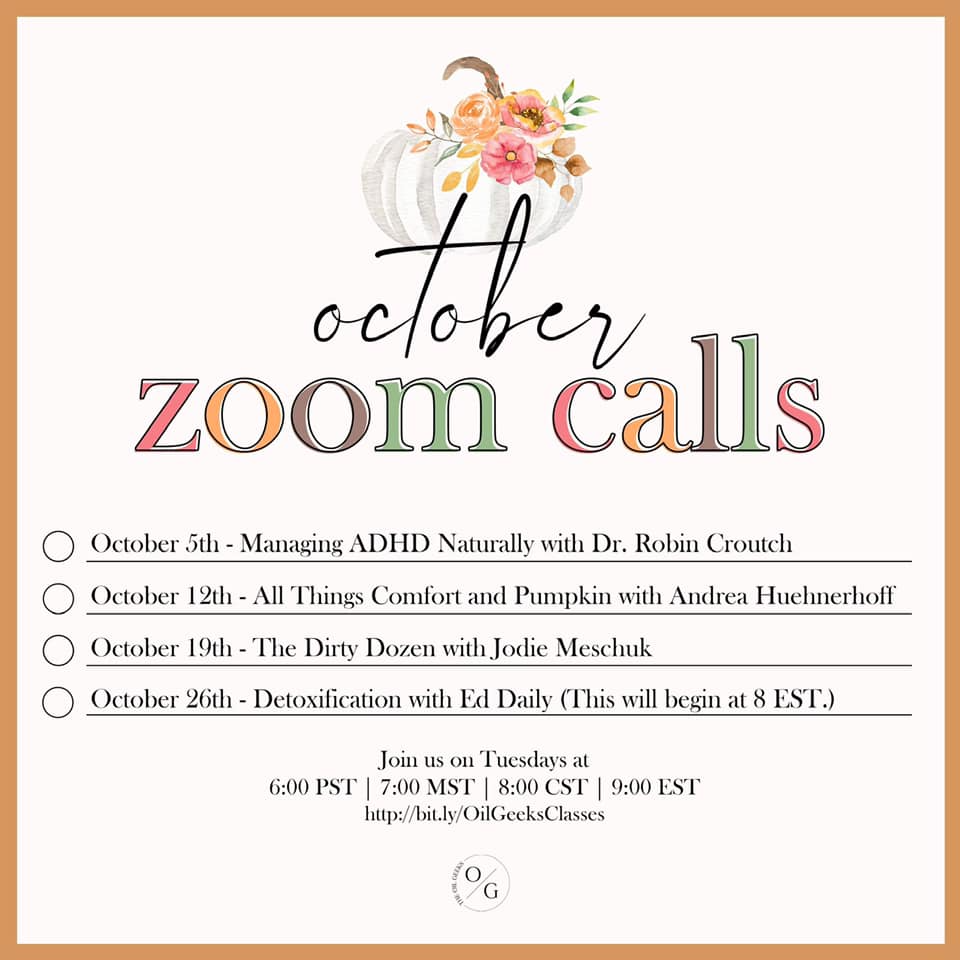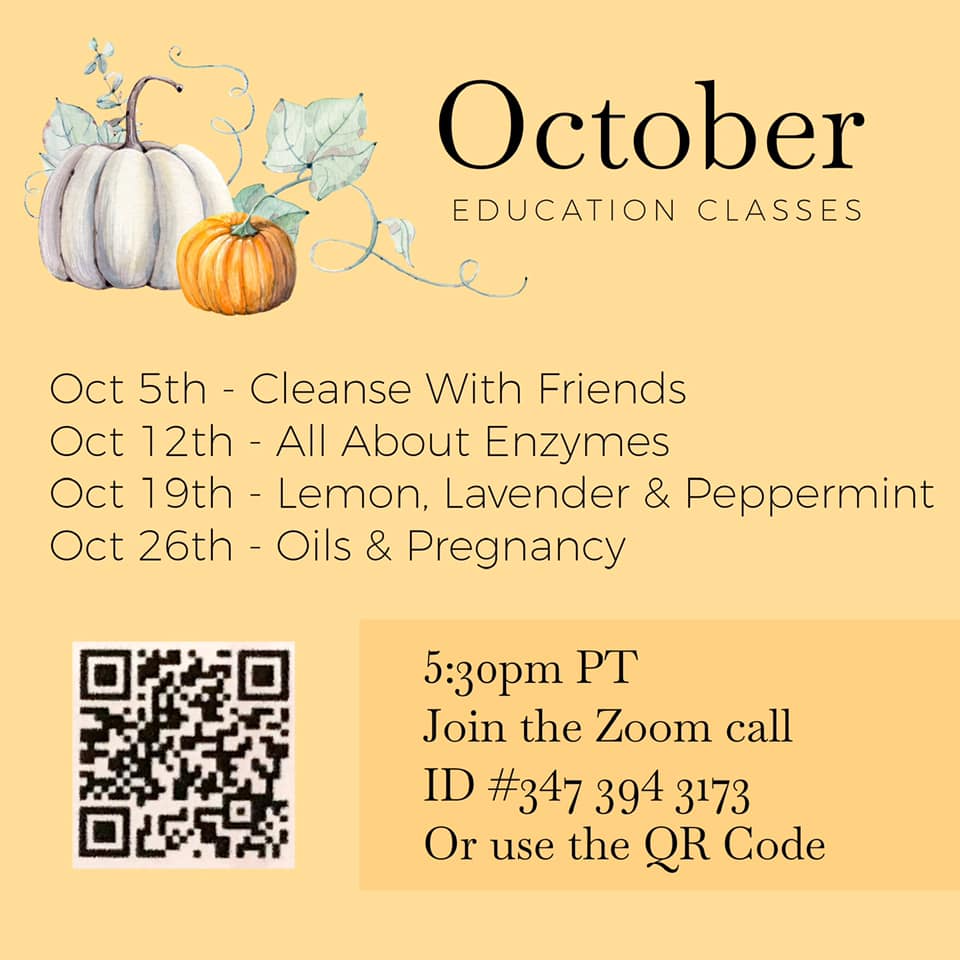 Since fall is the season for baked goods, we thought we would share this fun recipe using a few of Young Living's oils and protein powder! Have you ever tried the protein powder yet? Pure Protein Complete supports your workout routine with a proprietary five-protein blend, Orange premium essential oil, BCAAs, enzymes, and probiotics to support metabolism and ATP production and help build lean muscle. Yes please!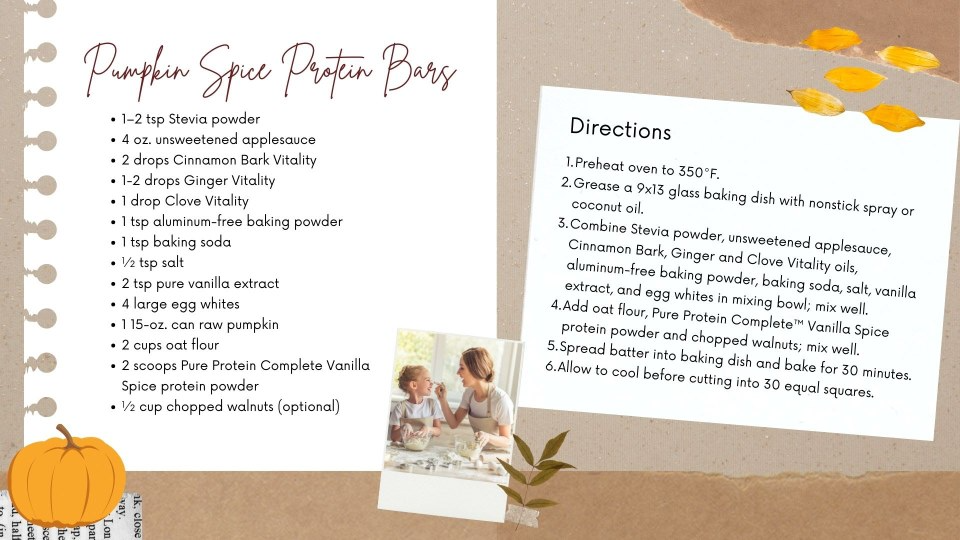 As we navigate this season, it's best to be prepared with all your immune-supporting supplements. This is a great one to keep on hand! The name says it all - Inner Defense. Check out what makes it such a powerhouse supplement…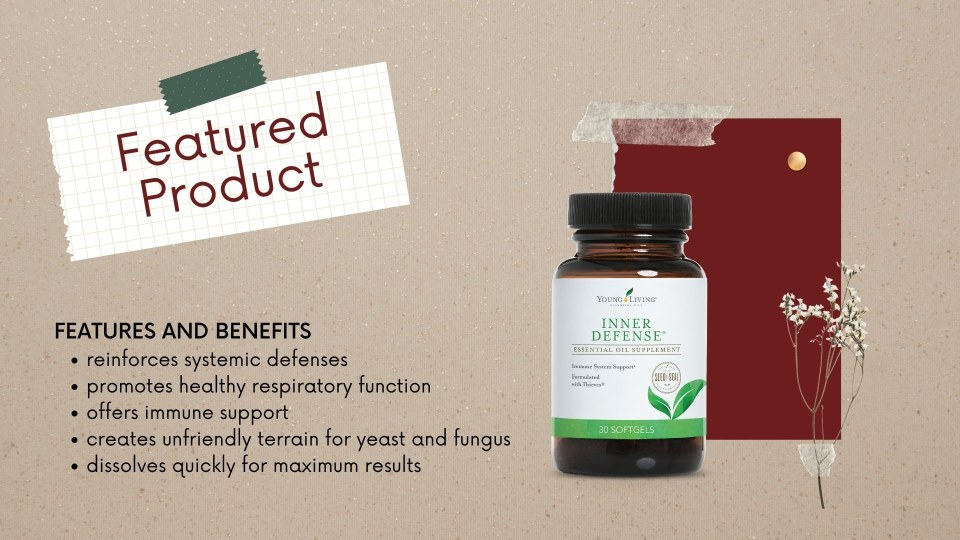 PRO TIP: It is best to take your Inner Defense in the morning and then take your daily probiotic at least 8 hours later.
Add Some Spice to Your Diffuser This Month!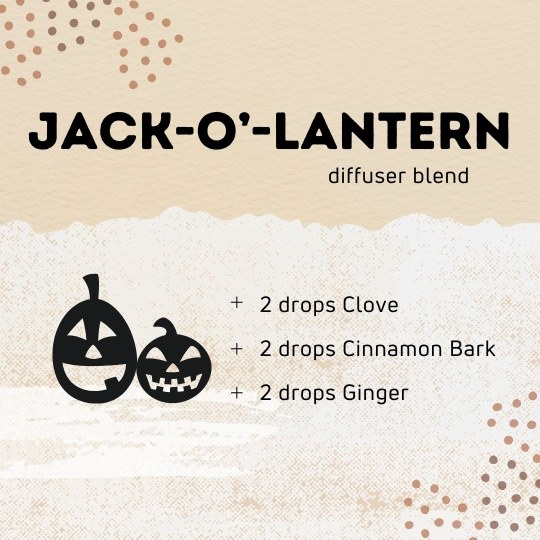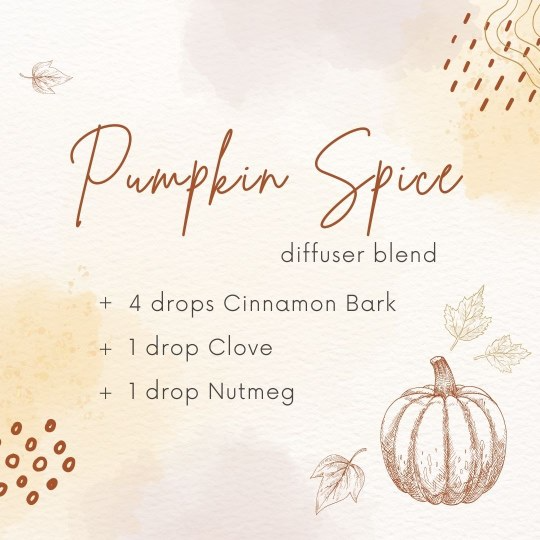 As always, we are here for you. If you need any help with your account, an order, or how to use a Young Living product, please do not hesitate to reach out! We want to help!
<3 Your Friends in the Oiler Room