Apr 2, 2023 12:12 PM Central
Jessica Morrison
If it's not yet spring where you live, it will be soon! This month we are focusing on Spring Cleaning and a favorite recipe to keep the pollen side effects away!
Are the spring blooms doing battle with your sinuses? Does your chest feel a little tight these days? Do you feel like you just need a deep, deep breath?
Let's start there!
As someone who has used many OTC remedies to fight the season change in Colorado (message me if you want to hear about the time I almost divorced my husband for opening windows in Spring) this is my favorite, works like a charm and SO much faster than those over-the-counter "solutions"... not to mention it's a whole lot safer.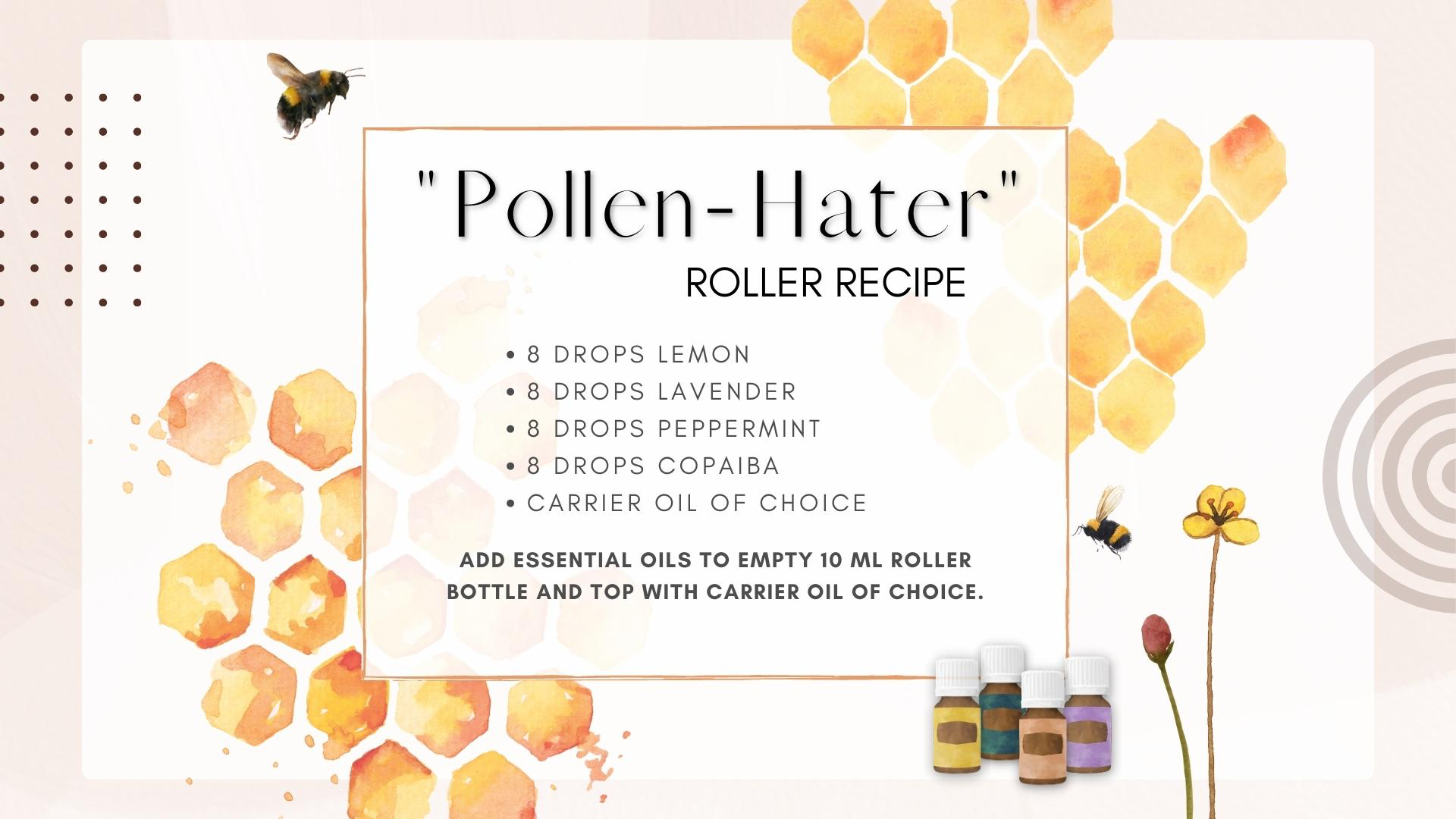 If you're looking for ideas on what to order to get April's Gifts with Purchase, I've got some great spring ideas that will help you with both!
1. Lemon, Lavender, and Peppermint 15ml is the "seasonal trio" and will help you as you navigate those seasonal issues – let me know if you want more info on how to use these effectively all spring long!
2. Thieves Household Cleaner! There are SO many ways you can use this to help with your spring cleaning. Pinterest is your friend for helpful recipe ideas or you can ask me!
3. Thieves Bath & Kitchen Scrub. This is the easy button for tile and more in your bathrooms and kitchen!
4. R.C. 15ml A must have for easy breathing when the season really gets a grip on your household.
5. Cool Azul Pain Cream. Better weather means working in the garden, and just being more active in general. But those muscles we haven't been using will need a little soothing. Our pain cream is perfect for muscle and joint discomfort and pain!
I have a ton more ideas if you need them, but those should really help this spring, especially the Thieves cleaning products and the Seasonal Trio! Always a must have in our home!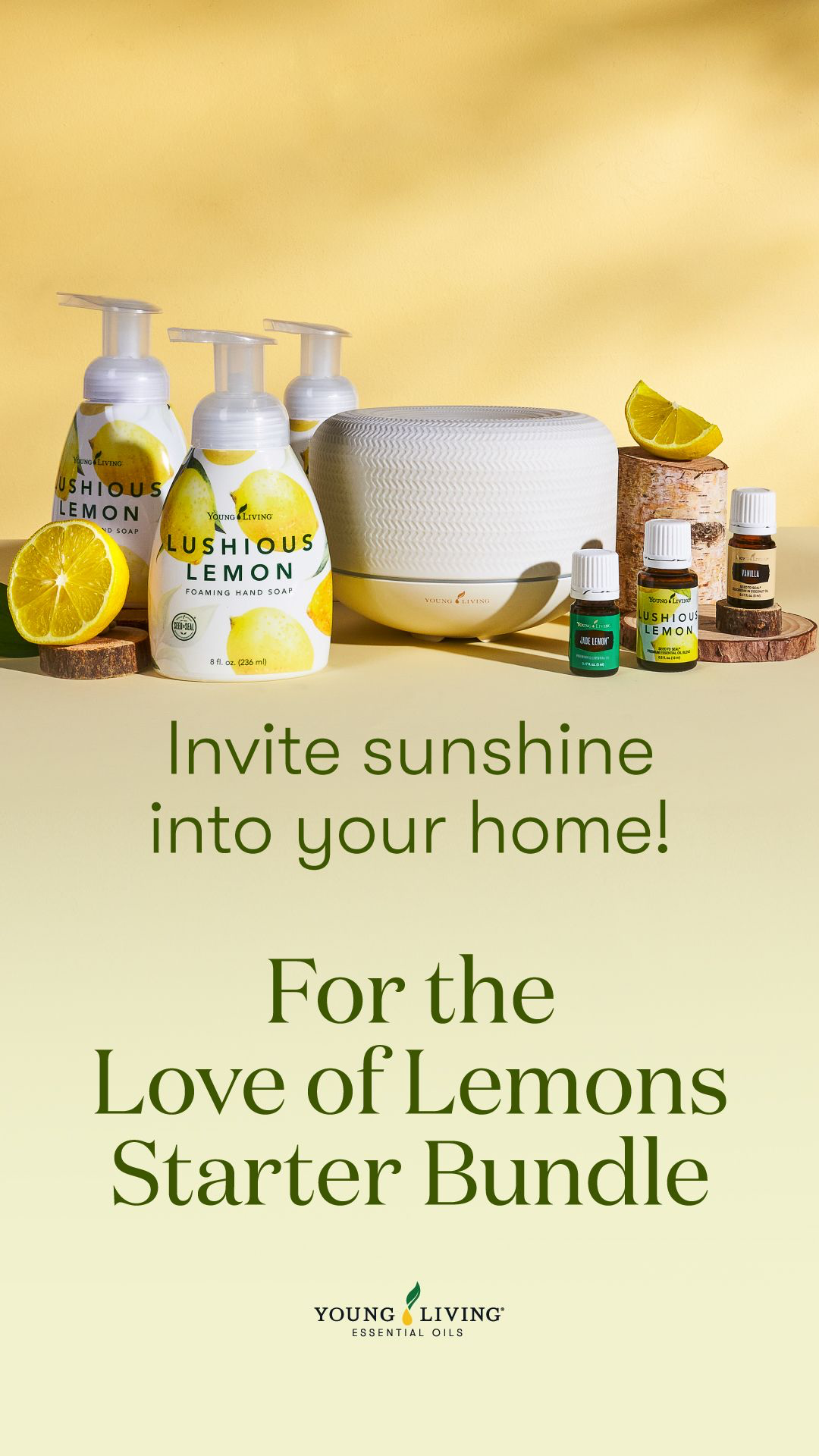 FOR THE LOVE OF LEMONS –LIMITED TIME OFFER:
Young Living has a fresh offer for all of us, existing members and new members! They've taken an old favorite starter bundle and freshened it up with a 3-pack of a fan favorite foaming hand soap. The "For the Love of Lemons" starter bundle is back for a limited time and now instead of one Lushious Lemon Foaming Hand Soap, we get THREE! That's right, a diffuser, three incredible oils, and a three pack of the Lushious Lemon Foaming Hand Soap, all for a great priceand while supplies last! Oh yeah, I mentioned that this is for new and existing members, which means that we can get it through a Shop order or Loyalty Order, and new members can enroll with it on Shop or Loyalty Rewards!
So if you know someone who wants to join us onthis oily journey and wants to dive right into a fresh, bright, spring-like bundle, this is the one!
Curious about what's inside?
Diffuse the crisp, happy, citrusy aroma of Lushious Lemon essential oil blend in your Macaron Diffuser to freshen your home! The Luscious Lemon blend features bright, uplifting oils - Lemon, Lemon Myrtle, Eucalyptus, Ylang Ylang and Spearmint - in a perfect combination that brings a bit of sunshine to your day while neutralizing any unwanted odors at the same time!
Brighten up your cleaning sprees with the fresh, uplifting aroma of Jade Lemon essential oil.
Infuse your day with softness by blending Vanilla oleoresin with your favorite Young Living essential oils to create your own personal fragrance.
Lushious Lemon Foaming Hand Soap's invigorating fragrance uplifts the spirit, while our trusted plant-based formula leaves your hands feeling soft and refreshed.
Get the For the Love of Lemons Starter Bundle while you can! I love Jade Lemon. So unique and fresh. It's amazing in the diffuser! And who doesn't need another diffuser?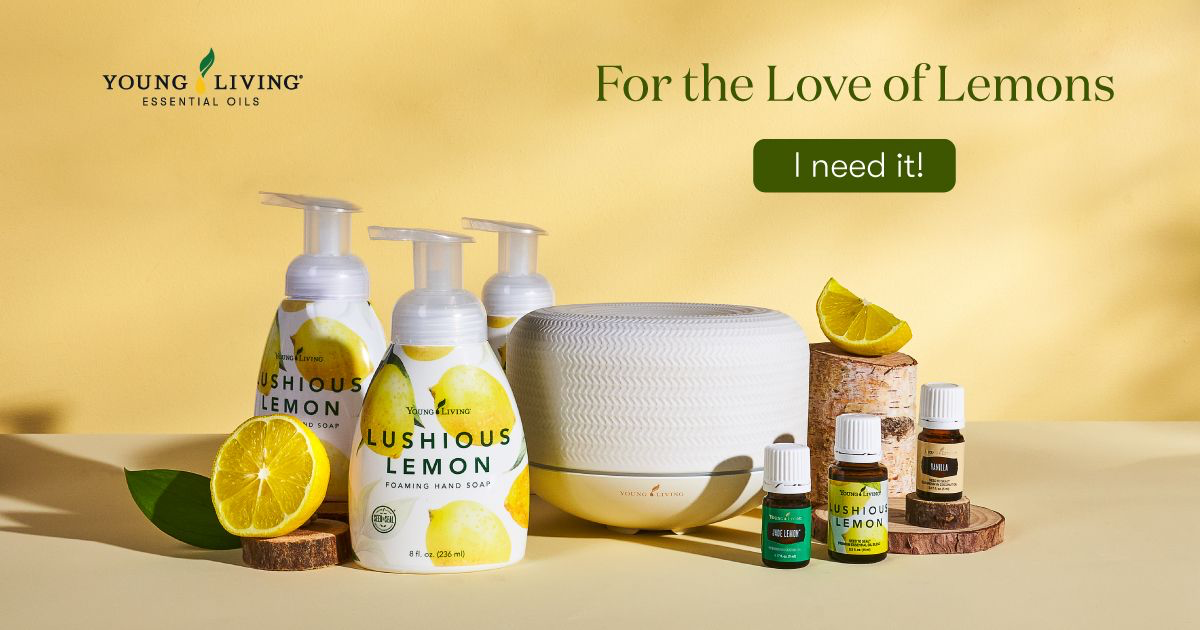 Health and wellness is on the rise. Many products are being advertised as "safe" and "all-natural", but are they really all that safe? The packages are pretty and the labels are clever, but the more you dig, the more you find out.
Formaldehyde, Phthalates, VOCs, Sodium Lauryl Sulfate (SLS) and Sodium Laureth Sulfate (SLES), Ethanolamines (MEA, DEA, and TEA), Triclosan and Fragrance
are just a FEW of the ingredients you want to avoid when bringing products into your home. But my oh my! Doesn't that sound exhausting to have to read label after label, wondering if what you're using is safe?
Well, I've got good news! You don't have to. You won't find ANY of those ingredients in Young Living products! You can trust that what you're purchasing is truly a SAFE product. Young Living never uses any artificial dyes, harsh chemicals, or synthetic fragrances. How wonderful is that?!
And the best part… it all comes directly to your door. Easy peasy!
Keep it clean, green and healthy from kitchen to bath and everything in between with the power of Thieves. Natural cleaning options don't have to mean options that are less effective or unsafe for kids or pets. These plant-powered favorites are safe and effective for the whole house!
These products are some of our most used and are such a huge jump start on a low-tox home. This is your easy button when it comes to all natural, plant-based cleaning.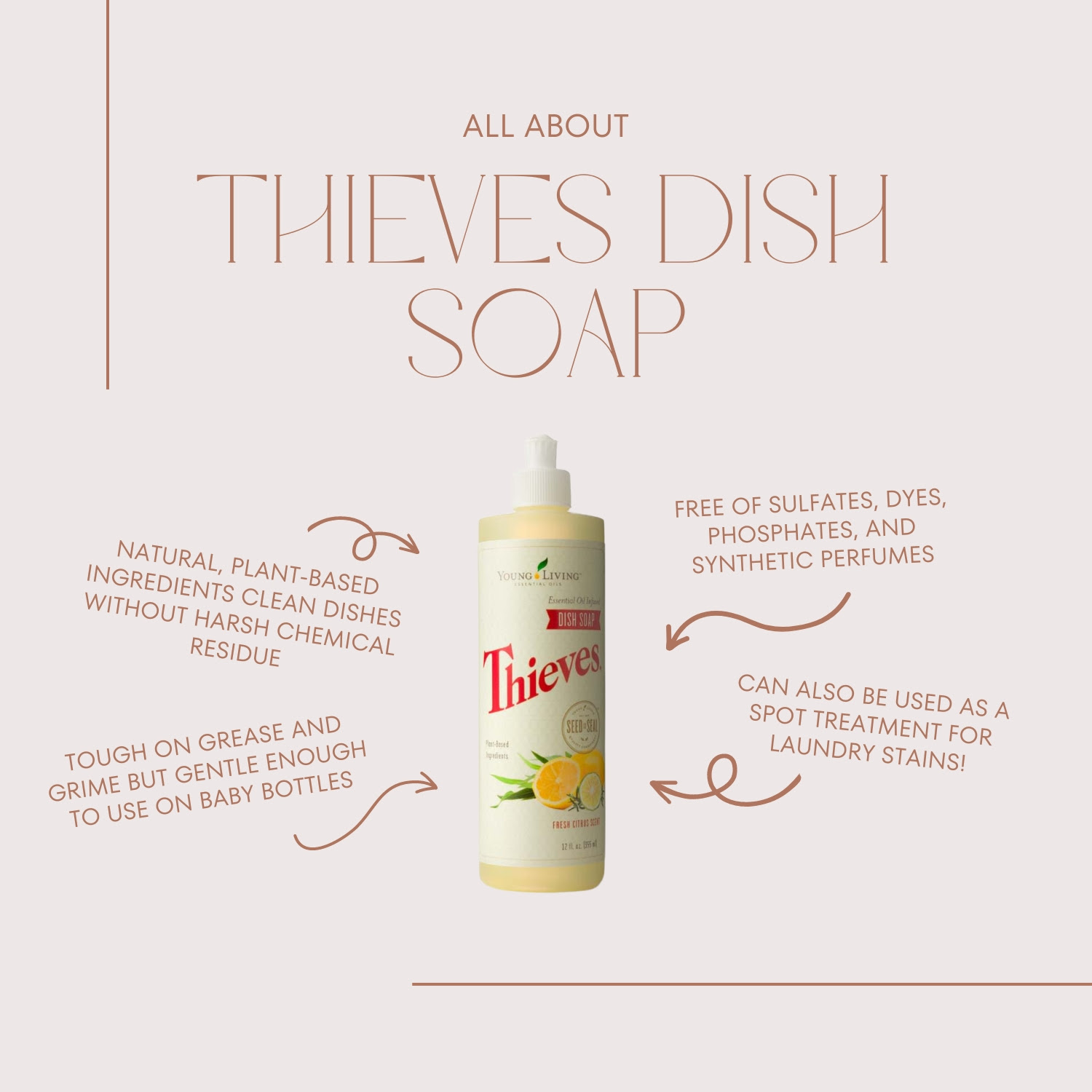 When it comes to cleaning products for our homes and families, we want to make sure we have effective but non-toxic options, and the Thieves home line from YL is our go-to for all our cleaning needs. For dishwashing (and other great cleaning!) Thieves Dish Soap is tough on the grease and grime, gentle on our hands, and has a fresh, citrus scent - it's the perfect kitchen sink companion!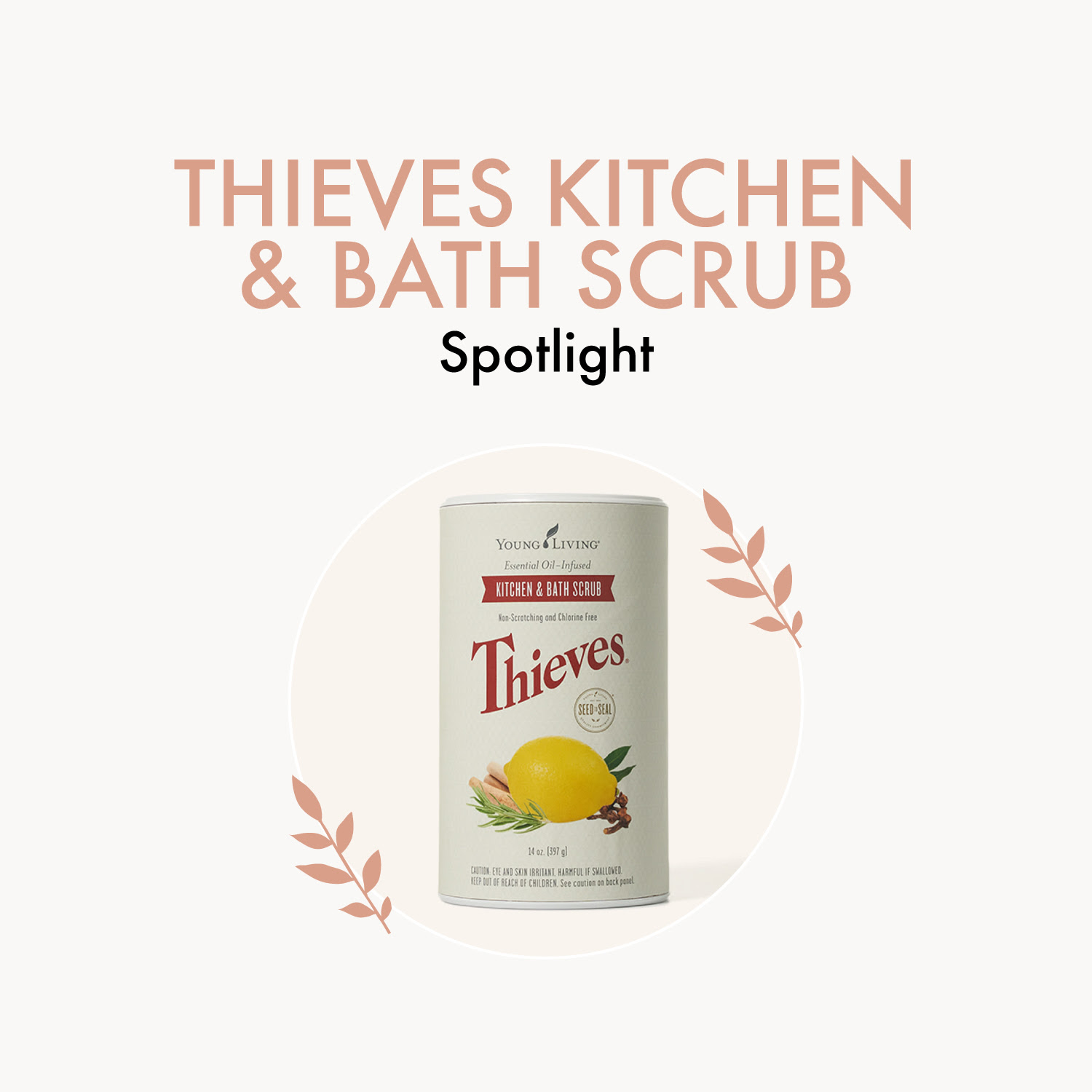 Thieves Kitchen and Bath Scrub is the perfect naturally derived cleaner: tough on messes and safe for your family! You get the power of a surface scrub without all of the harmful chemical smells and residue in conventional options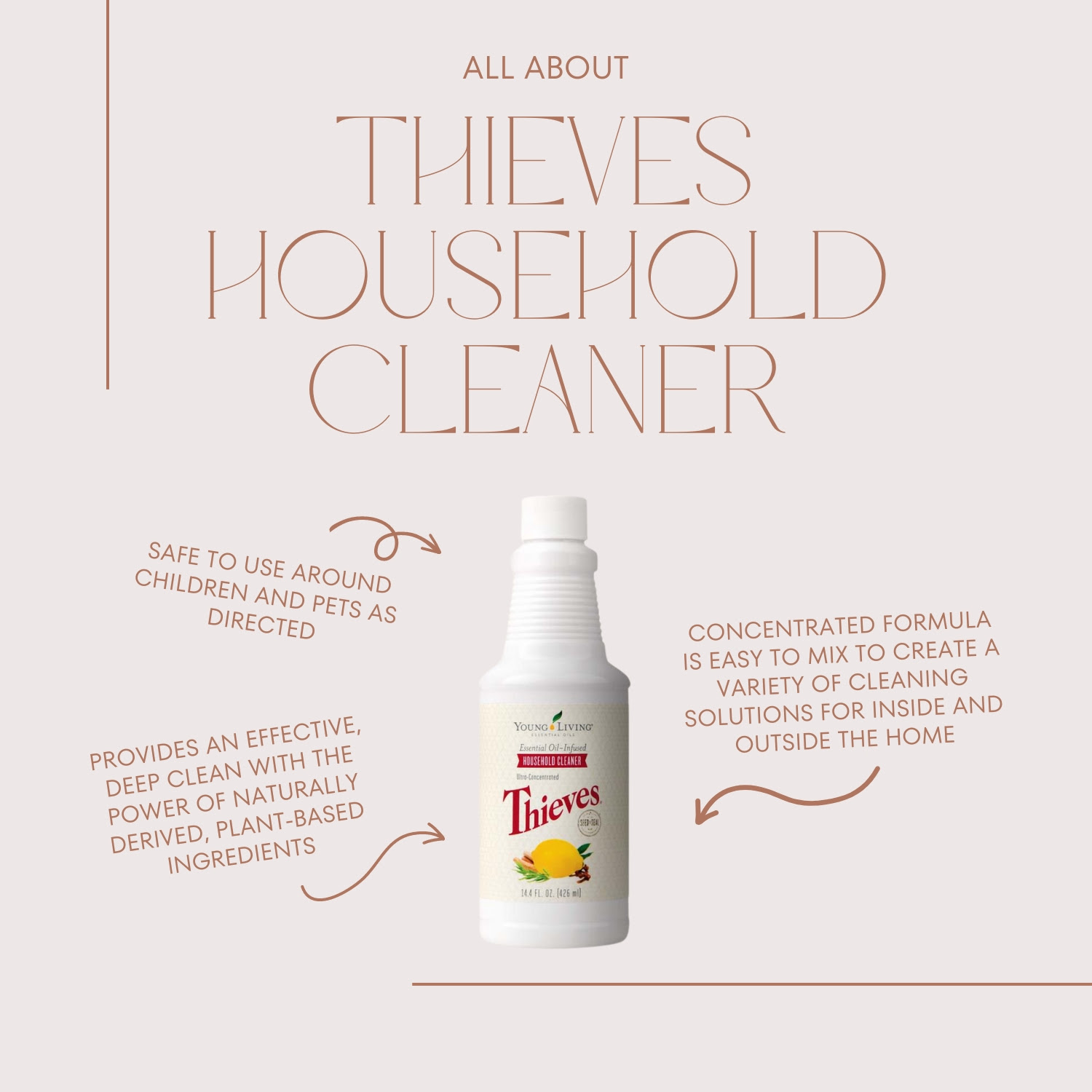 Thieves Household Cleaner is the perfect, versatile go-to for all your cleaning needs for a happy, healthy home. This fan favorite includes only plant-based and naturally derived ingredients to effectively clean your home without taking synthetic shortcuts or using potentially harsh ingredients.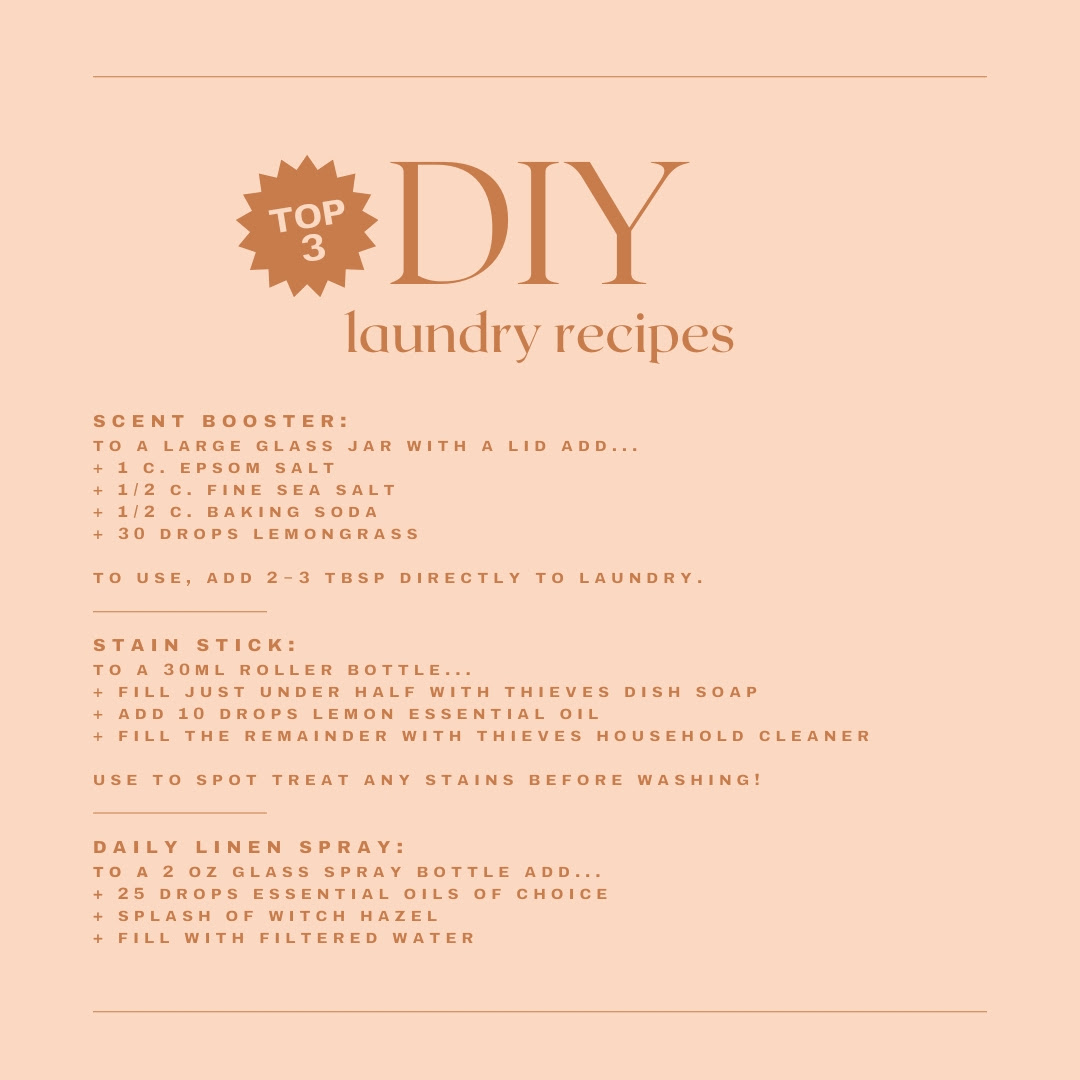 If you want naturally clean linens and clothes without the toxins found in conventional products, this is for you! One of the many reasons that many people turn to essential oils is to help create a naturally clean home, and the laundry room is no exception. Try some of these favorite, simple DIYs to freshen and clean your laundry with essential oils!
If you like making life EASIER, SAVING MONEY, GETTING FREE PRODUCTS and a GOOD DISCOUNT, then this is for you! You will want to order your YL favorites via the Loyalty Rewards program so you can earn reward points, gain access to exclusive oils, save money and have it all show up at your doorstep.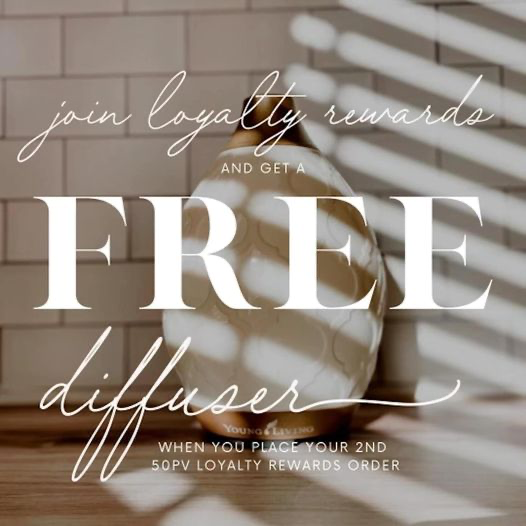 Q: How do I enroll in the Loyalty Rewards program?
A: It' simple!
Step 1: Add products to your cart using the Add to Cart button on the product pages.
Step 2: During checkout, you'll see an option that says, "Would you like to make this your first loyalty order?" Select "Yes" and all items in your cart will process today for loyalty points, and any Loyalty Rewards-eligible items will appear in your My Loyalty Order tab once your order processes. There is no minimum PV required, but at least one item that is eligible for Loyalty Rewards must be in your cart in order to enroll.
Step 3: Manage your items in your My Loyalty Order tab for next month by adding, deleting, or moving items into Save for Later before your next process date.
WONDERING WHAT THIS MONTH'S GIFTS WITH PURCHASE ARE?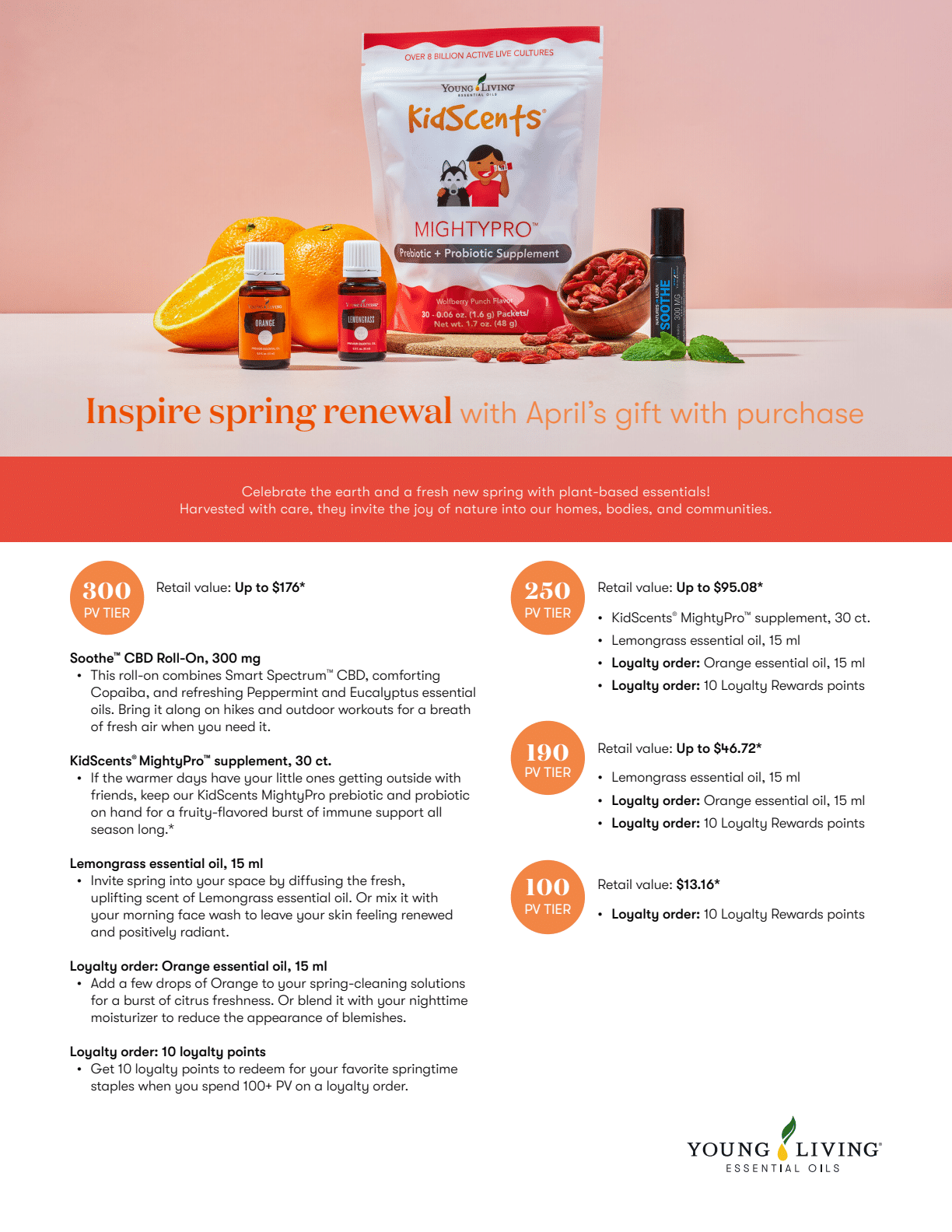 As always, please remember ALL of us in The Oiler Room want to see you succeed in
switching
to a healthier lifestyle! Please reach out if you have questions or need help with something specific. We are here to help you!
Your Friends in The Oiler Room