Feb 23, 2020 01:42 PM Central
Jessica Morrison
Hi!
So many of my friends and their littles are catching a bug that is going around. I thought I would send this to you so that you have it in your file in case you or a loved one is in need of some sinus clearing.
This literally takes 5 MINUTES to make, costs less than Vicks, has zero synthetic chemicals and is as pure as nature intended. Bring it on cold season… we are prepared!
Homemade Vapor Rub
Total Time: 30 minutes Serves: 30-60
INGREDIENTS:
¼ cup olive oil
½ cup coconut oil
¼ cup grated Bees wax
20 drops peppermint essential oil
20 drops eucalyptus globulous essential oil
Glass jar
DIRECTIONS:
Pour all oils in to a jar.
Place a saucepan with 2 inches of water over medium low heat.
Place jar in saucepan and allow oils to melt. Stir to combine.
Once combined, allow to cool slightly and add in essential oils.
Pour mixture into metal tins or storage containers and allow to set.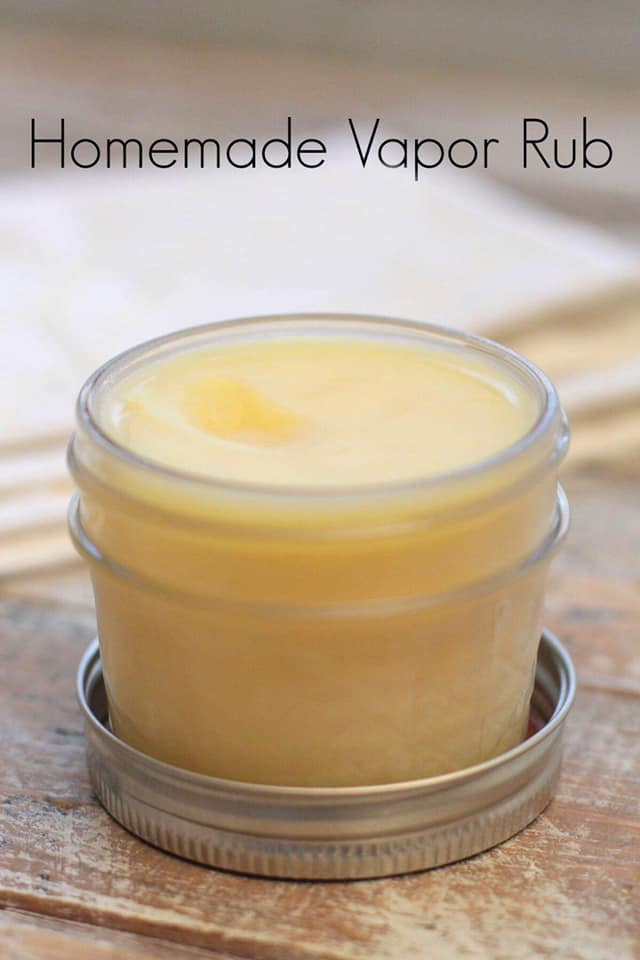 There are many recipes like this and more in our facebook education group. If you are not in our group, please let me know and I will get you added today! And if you ever have questions for me, feel free to reach out!
Have a happy Sunday of wellness and joy!
Jess