Oct 18, 2022 11:20 AM Central
Jessica Morrison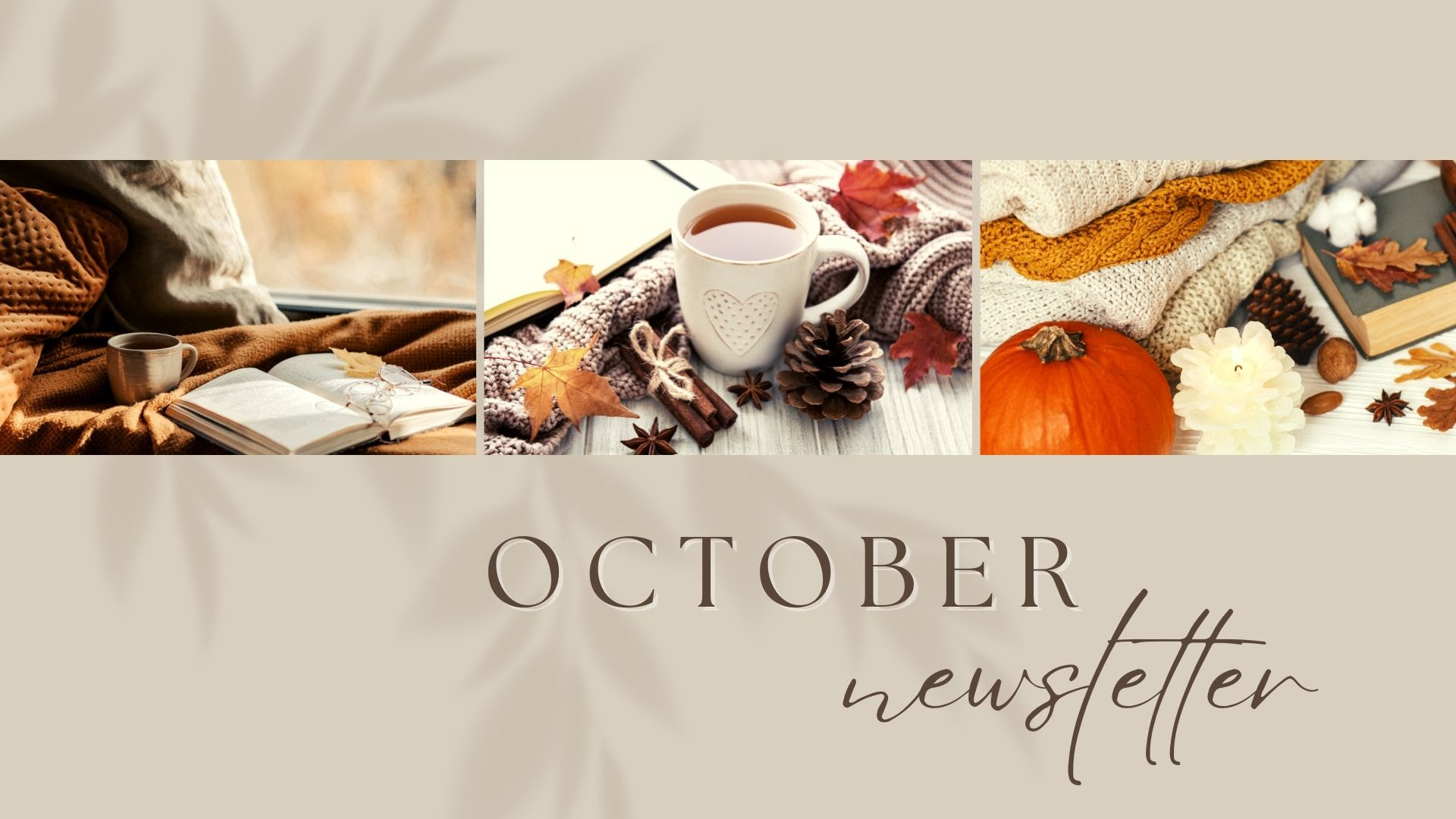 Hello, October!
As the cooler weather starts to approach, I am always reminded of the farmer during harvest. The seeds he has taken hours and hours to sew, the laborious planting and tending to the ground, the planning and meticulous care that is given as each plant grows… all of it comes to fruition at harvest and gets to reap the benefits of all the hard work.
Compare that to you sharing your wellness journey with others. It takes time and effort to help others form new habits and gain the knowledge needed to establish a "new" way of living. Your relationships will need tending to. You might spend hours coming alongside them, sharing what you have learned and teaching them how to use their oils and other wellness tools. But come "harvest", you will have impacted someone's life for the better. And THAT is something to be proud of. Let that encourage you to continue to share and to continue to bless others with the knowledge you have gained along the way.
To celebrate harvest and all that it encompasses, here are some festive diffuser recipes to SHARE!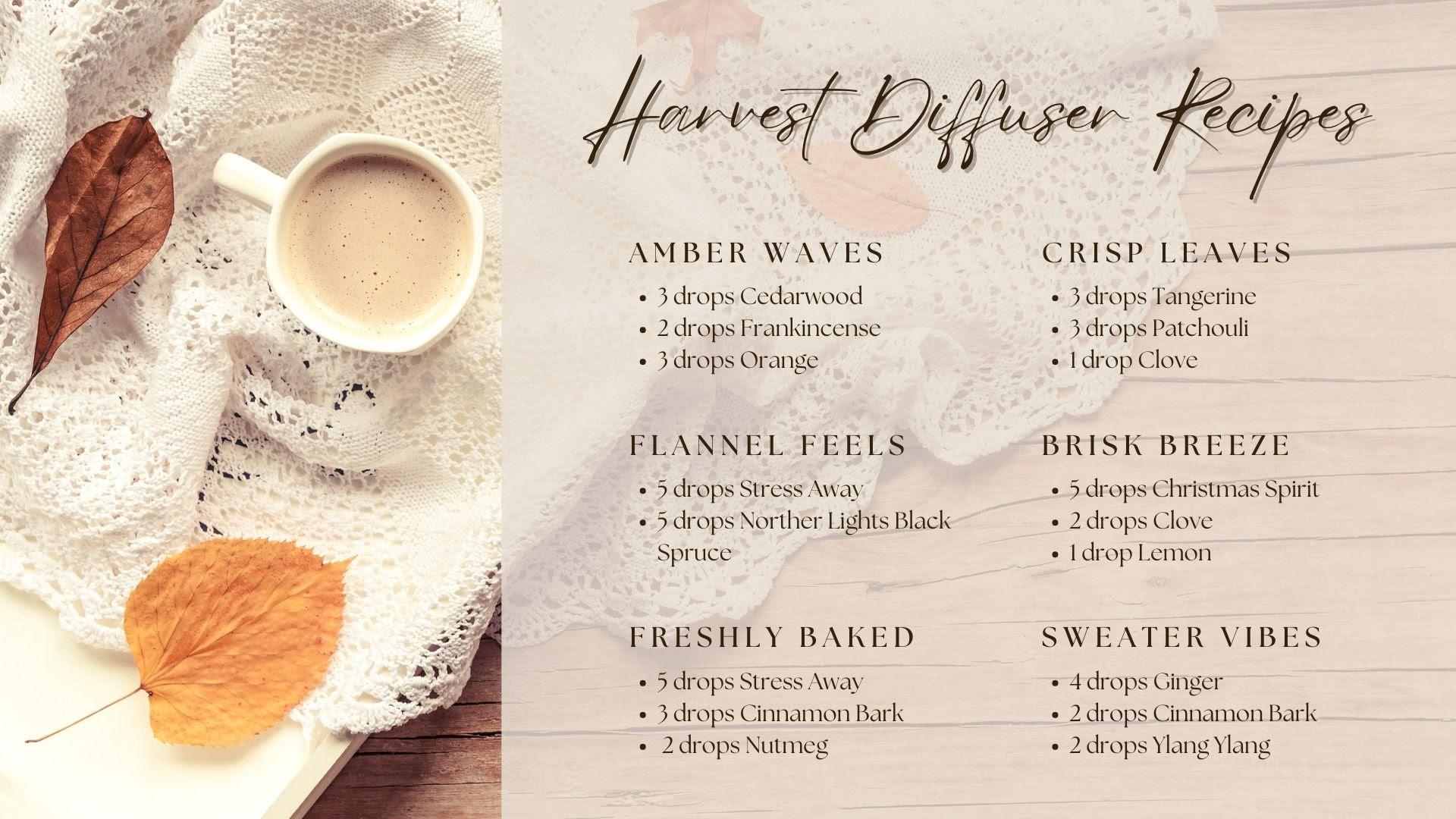 In this months newsletter, you'll hear all about…
Monthly YL Gifts with Purchase + Recipes

October Wellness Box Ideas

Young Living in the Kitchen

Product Spotlight

Important Announcements

Holiday Sale
Monthly Gifts with Purchase
When your order hits one of these PV levels you will receive the corresponding products for FREE! Look at everything you get for free when you hit 300 PV!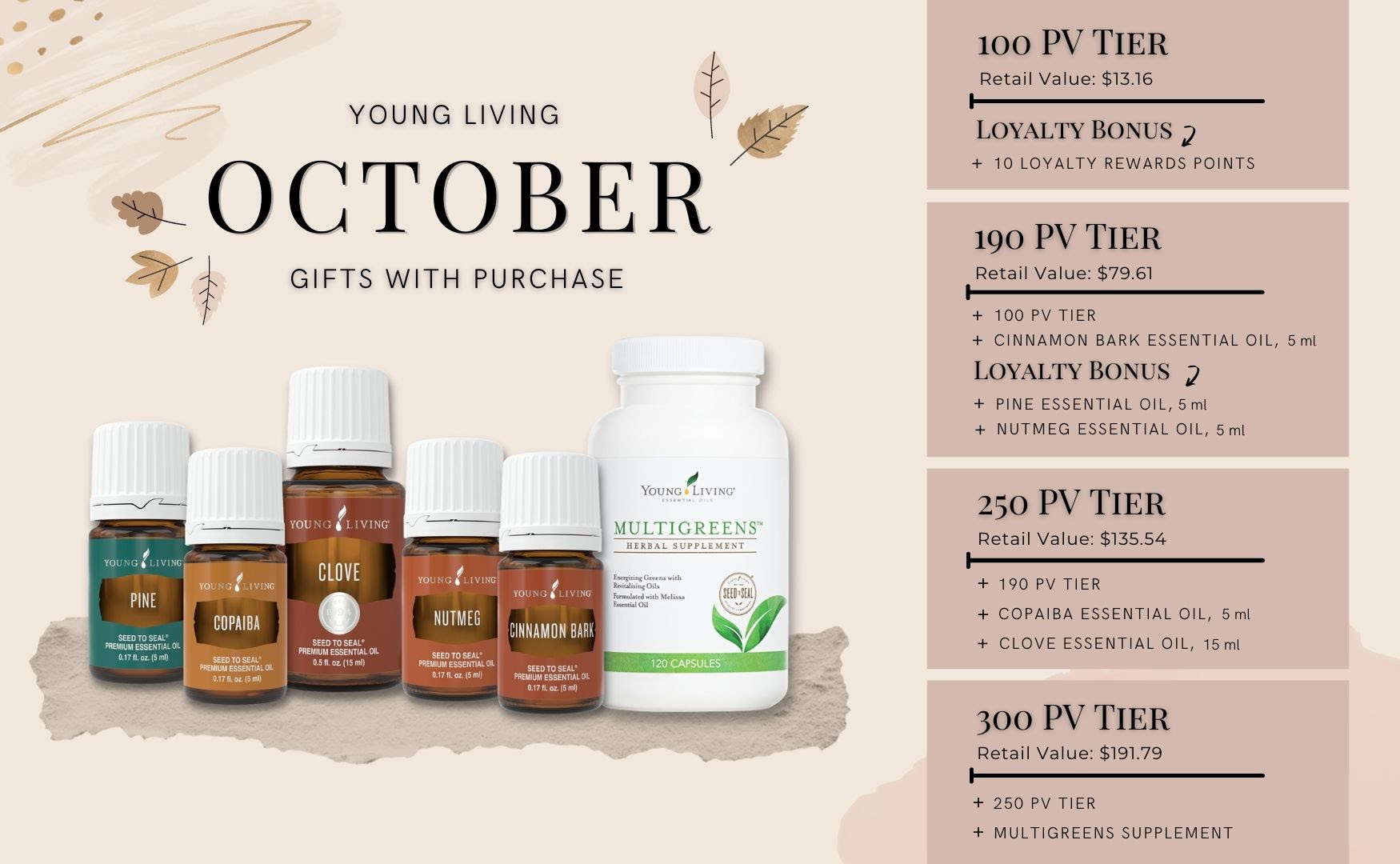 *Receive the Loyalty Bonuses when your order is placed through the monthly loyalty program, which is the best way to save money and support your health. If you need more details on this, let me know!
Recipes Using Your Monthly Gifts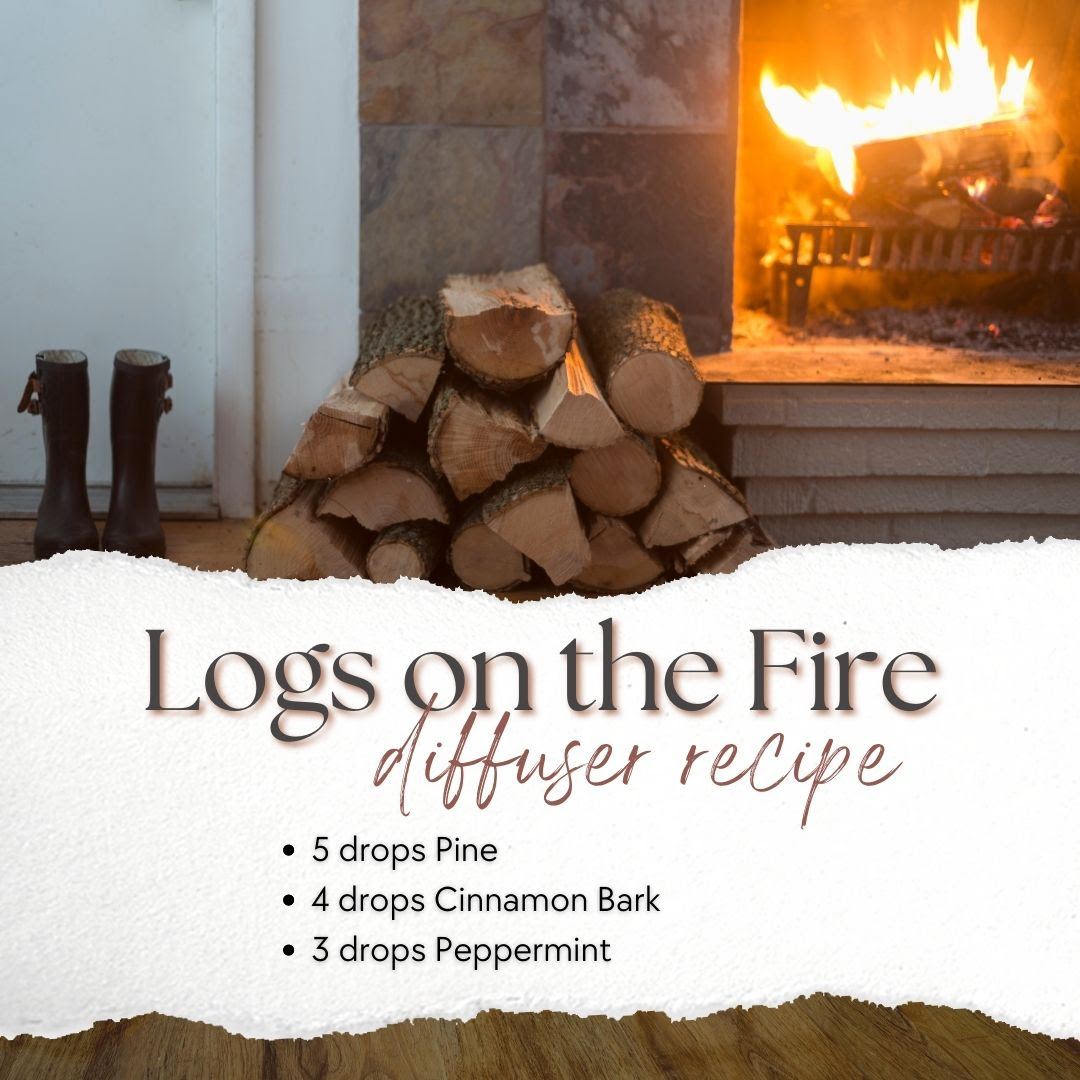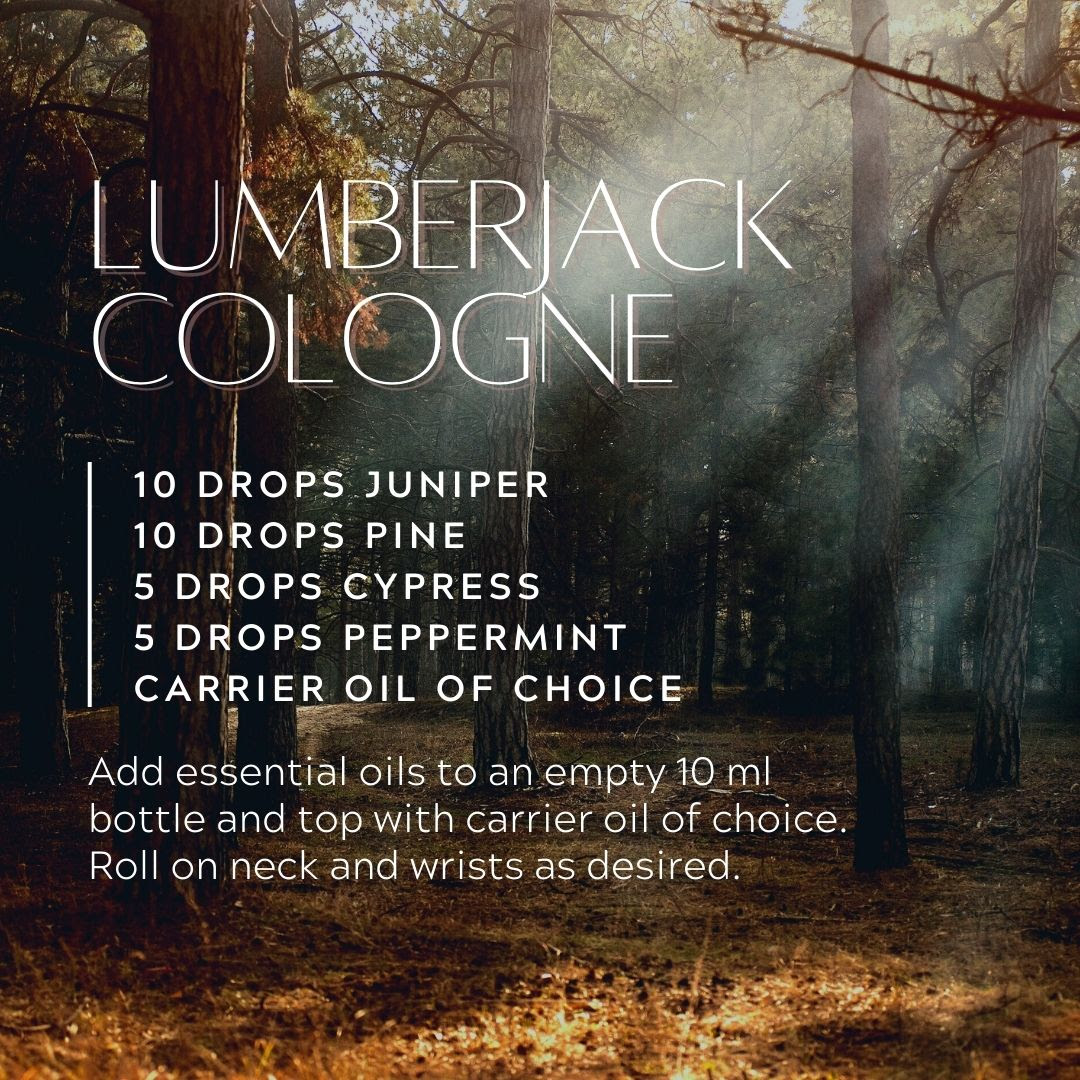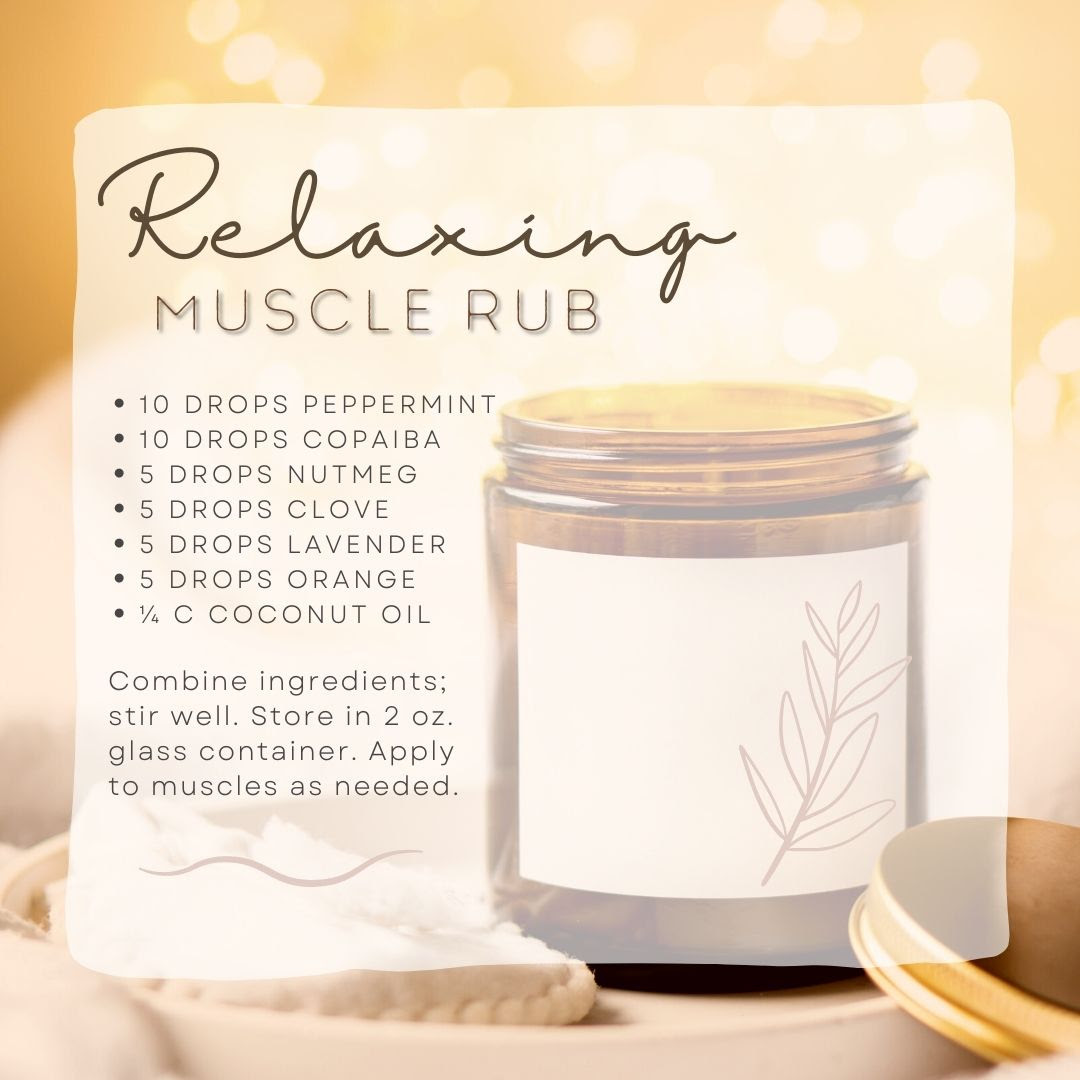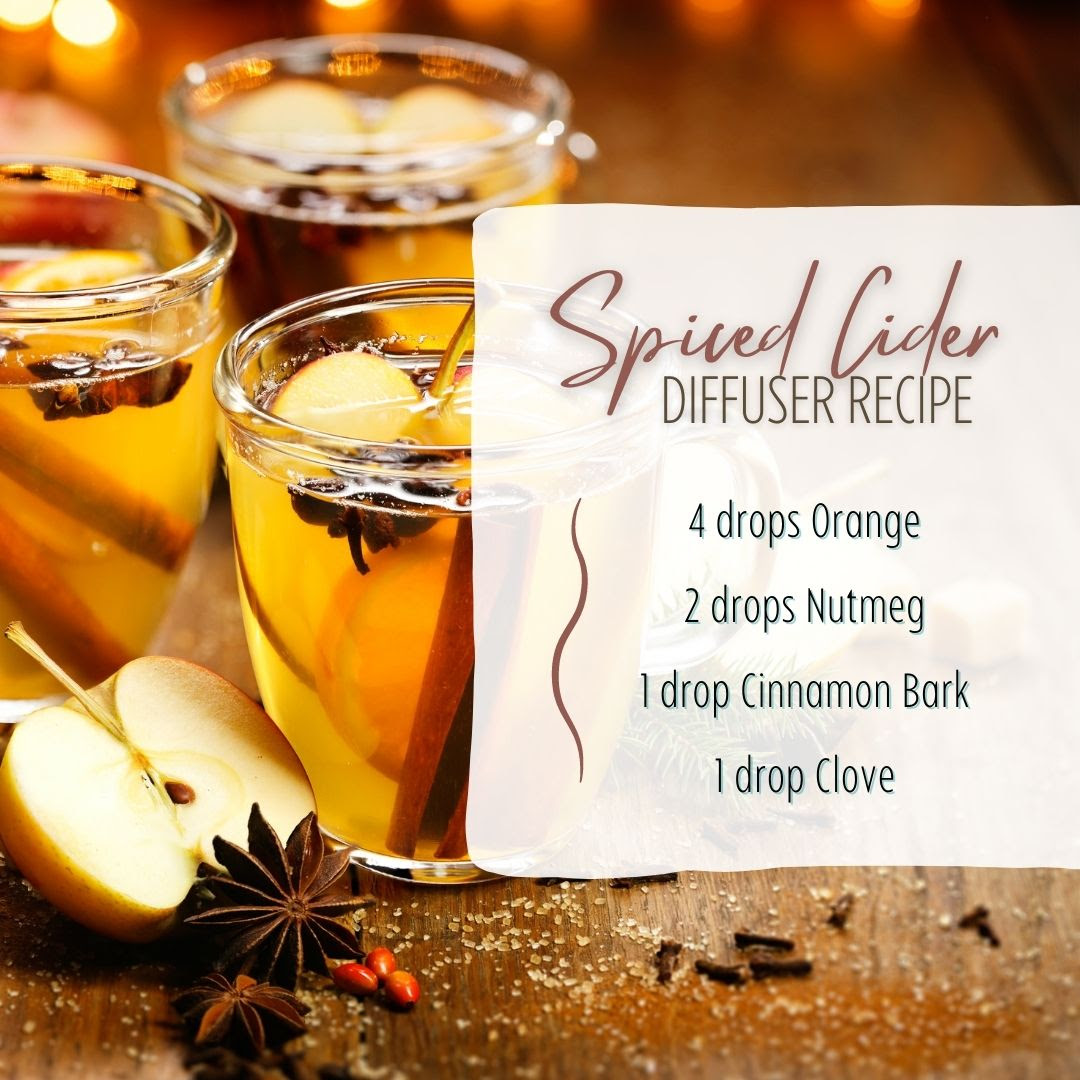 October Wellness Box Ideas
As we enter the fall and winter seasons, do yourself a favor and have your favorite oils and YL products on hand. Stay on top of your "wellness game!" Make sure to login and set up your monthly wellness box to reflect the month ahead.
Find the items you want, and click "Add to Loyalty Order." Add at least 50 PV to your box and you'll earn points to spend on future one-time orders! Add at least 100 PV to your box and you'll automatically get a freebie added to your cart!
You can then hop on and pick new items for the next month and save items for later. It's simple and completely customizable. Here are some ideas for your October box…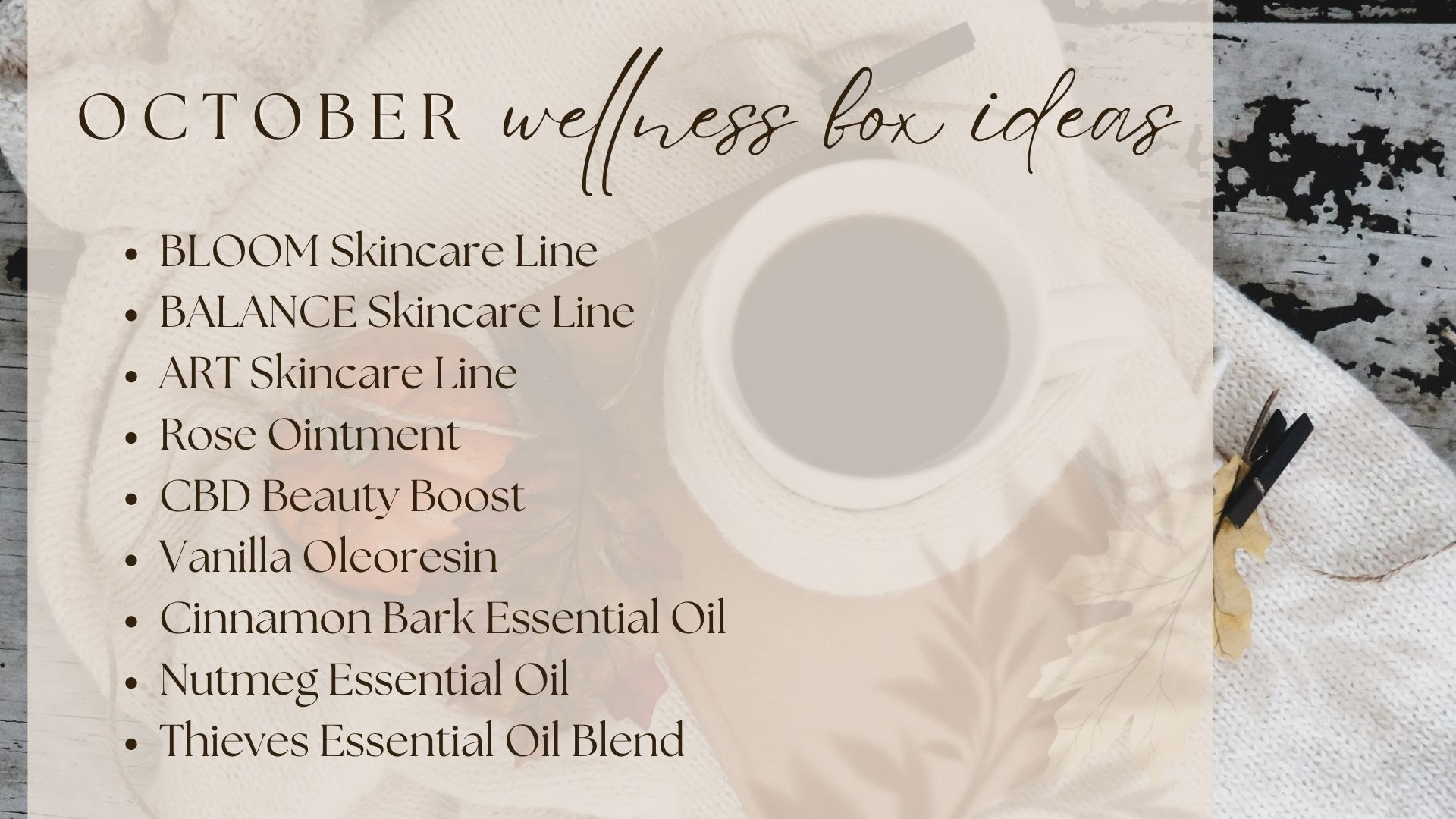 Young Living in the Kitchen
I've got a fun little oil-infused snack for you to try this month… spiced popcorn! Whip some up for an after-school treat, a weekend trip, or a movie night! You can even try it with a few different oils. Some others to experiment with would be Thieves Vitality, Nutmeg Vitality, Cardamom Vitality, or you could go a totally different direction and try something like Lime Vitality. Get creative - I would love to hear which is your favorite combo!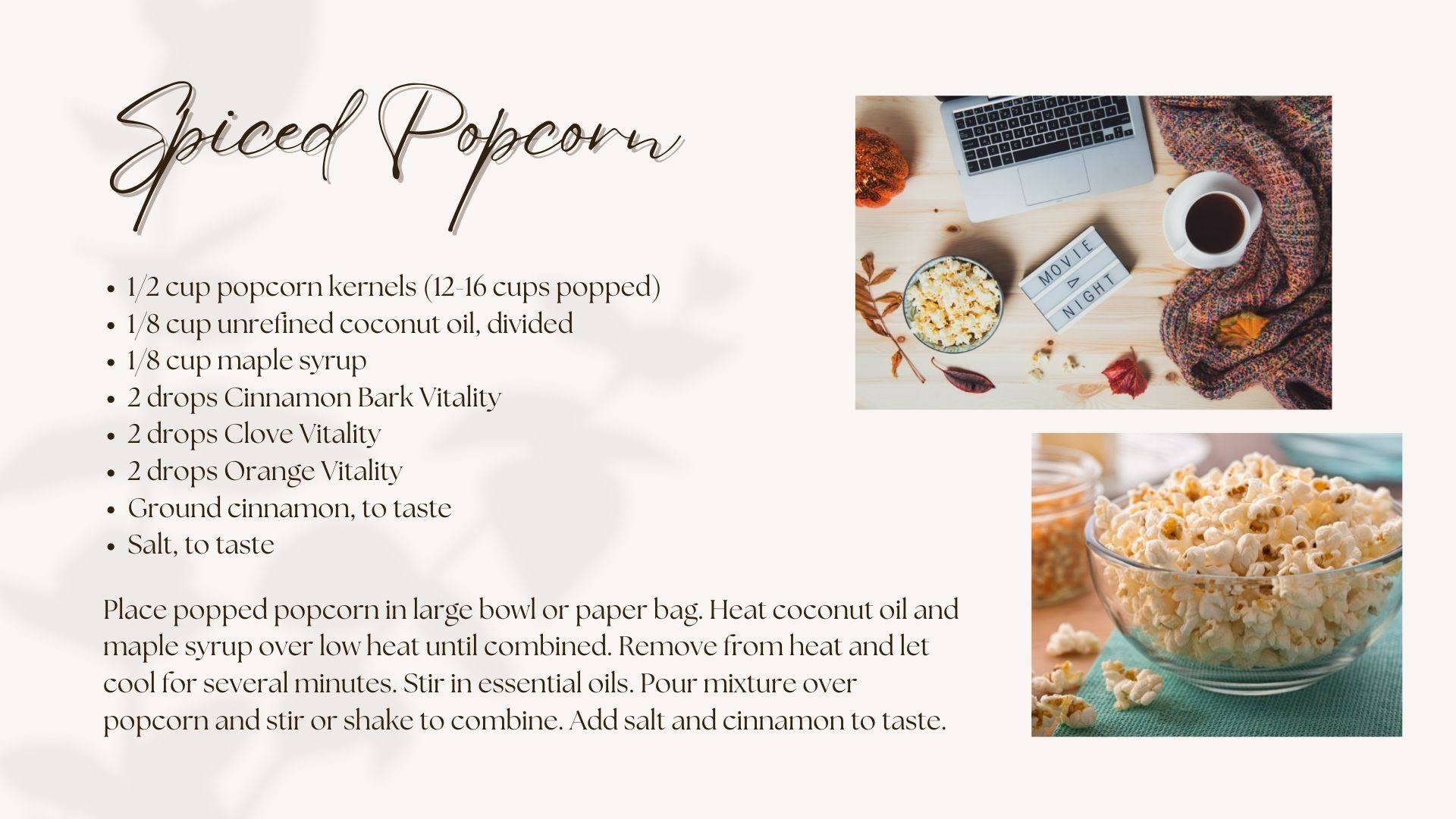 FUN FACTS
Cinnamon Bark Vitality:

contains antioxidants and may provide immune and general wellness support

Clove Vitality:

contains antioxidants and provides support for general wellness and the immune system

Orange Vitality:

provides digestive and immune support
Product Spotlight
You might have noticed one of the suggested items for your October box is the ART skincare line. If you've never tried them, you're in for a treat - especially with the ART Renewal Serum. It feels like silk and smells incredible!
This serum deeply hydrates and balances skin tone for a more radiant and refreshed appearance. Formulated with exotic orchid extract and premium essential oils, it also protects skin from harsh external stressors. Quality natural ingredients are thoughtfully selected to deeply nourish, hydrate, and help maintain a youthful appearance. Yes please!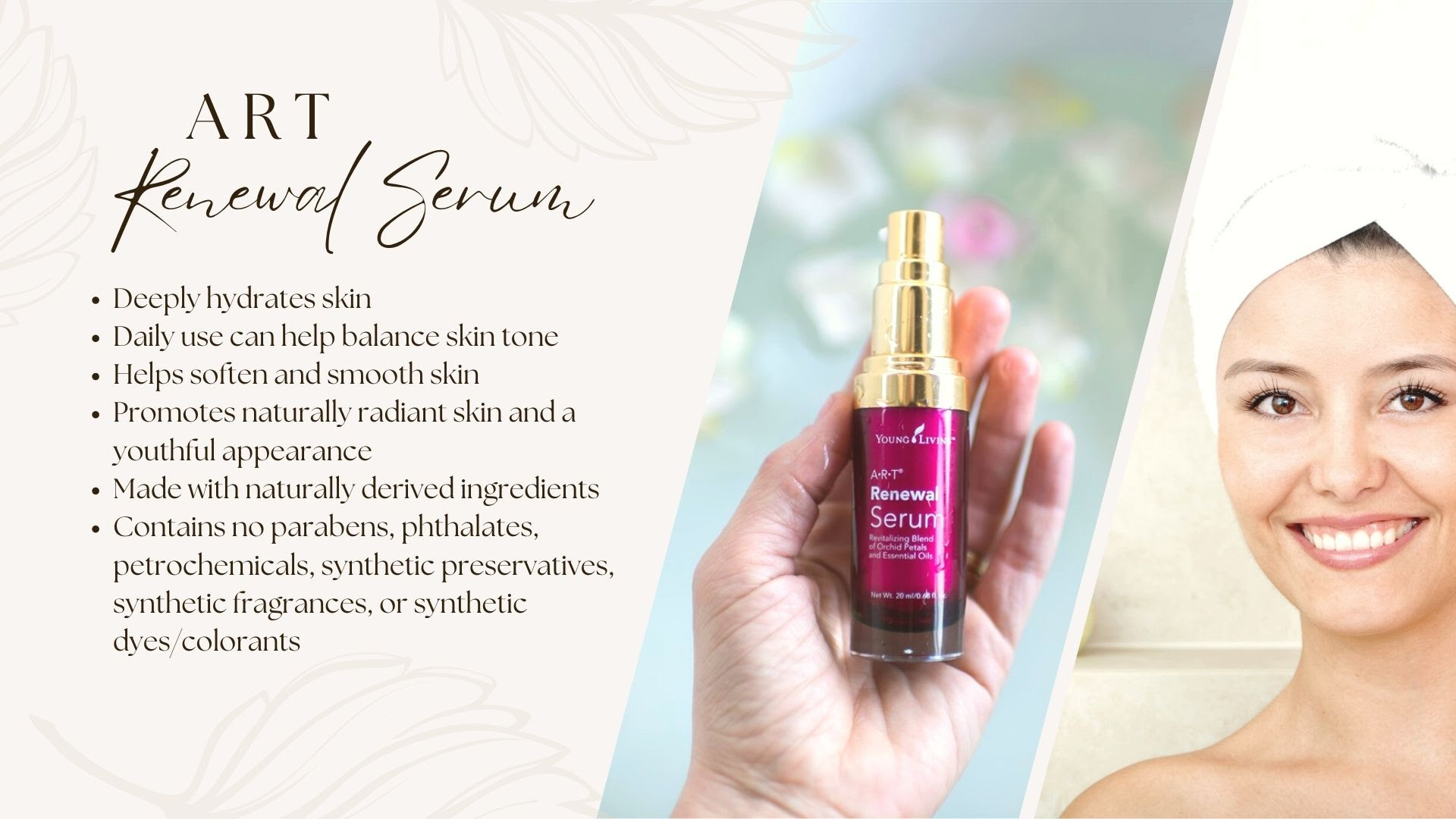 SUGGESTED USES
Wash face with ART Gentle Cleanser.

Apply ART Renewal Serum to delicate areas of the face twice a day and allow to absorb.

For best results, follow with ART Light Moisturizer or ART Intensive Moisturizer.
Important Announcements
Have you seen this study?
NingXia Red was found to improve sleep, stress, and physical health!
A new study by researchers at The Franklin Health Research Center has found that consuming 2 oz. of Young Living Essential Oils NingXia Red daily significantly boosts overall health in areas such as sleep, cognitive wellbeing, physical function, and immune health. Let us know if you want more information on this study or the health benefits of Ningxia Red!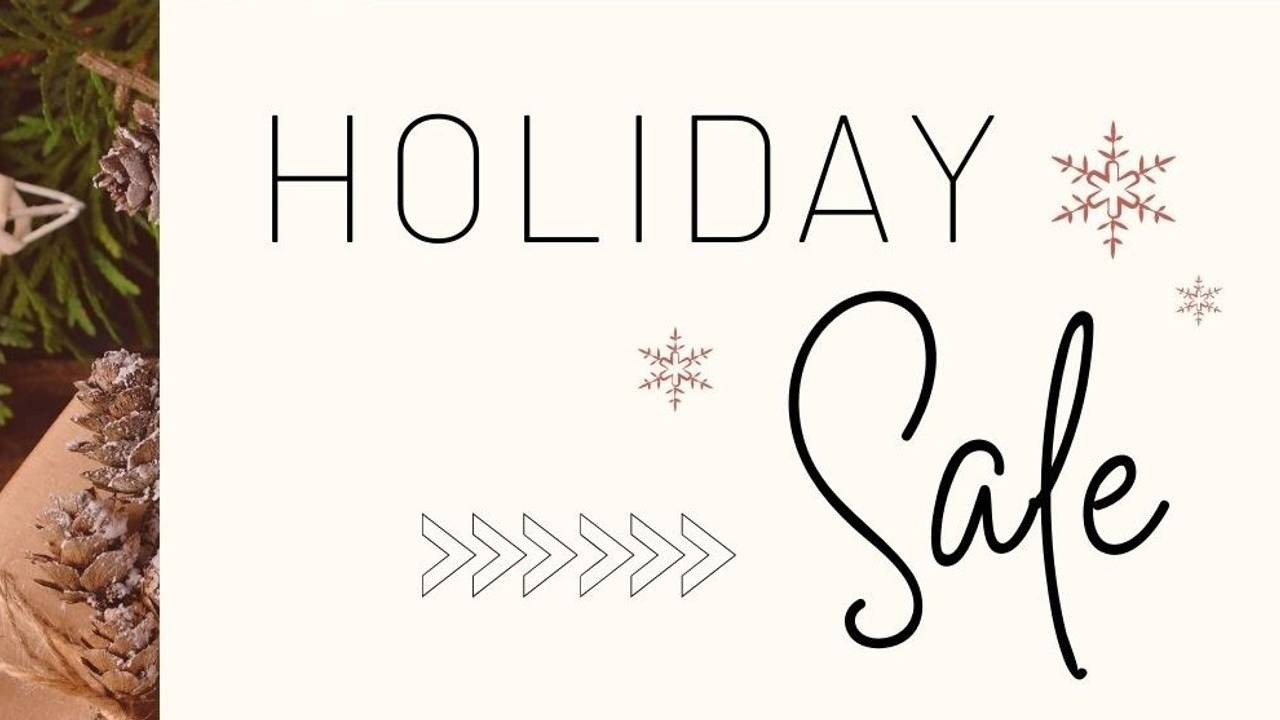 YES!!! A Holiday Sale in October!!! These items go fast! So if you want to get some holiday shopping completed click the HOLIDAY SALE link below to see all the new & exciting holiday products!
As always, we wish you the very best in all aspects of your life, but especially your health!
Because your health is your wealth!
Your Friends at the Oiler Room