Aug 2, 2022 01:47 PM Central
Jessica Morrison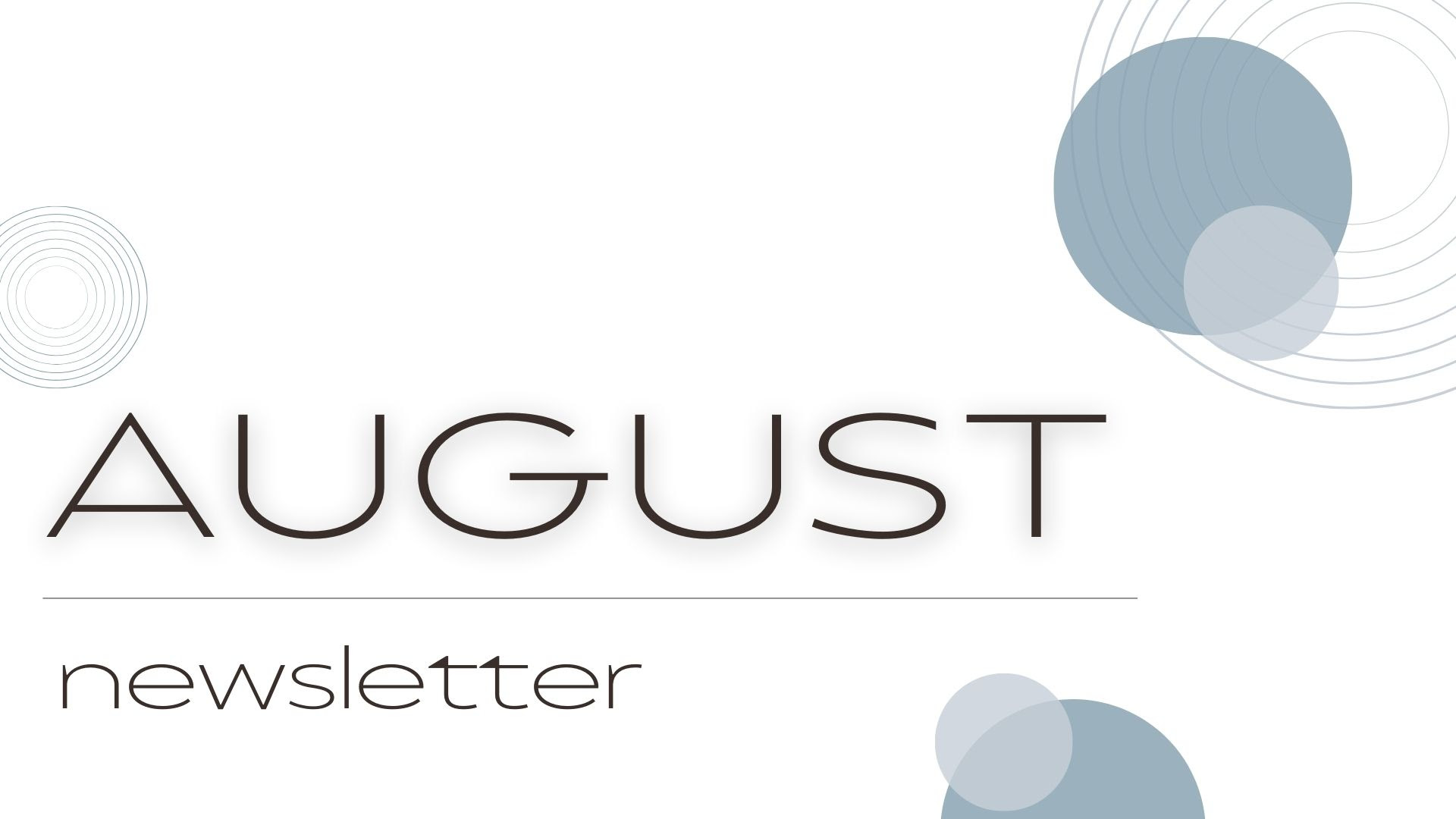 Hello, August!
Typically this month signals the end of summer and the start of the busy school year. But if that bums you out, don't fret. There are still a lot of reasons to celebrate August - like International Beer Day and International Cat Day. Ha! Did you know that Young Living's Vitality oils can be ingested and added to adult beverages? Check these pairings out… try them and let me know what you think!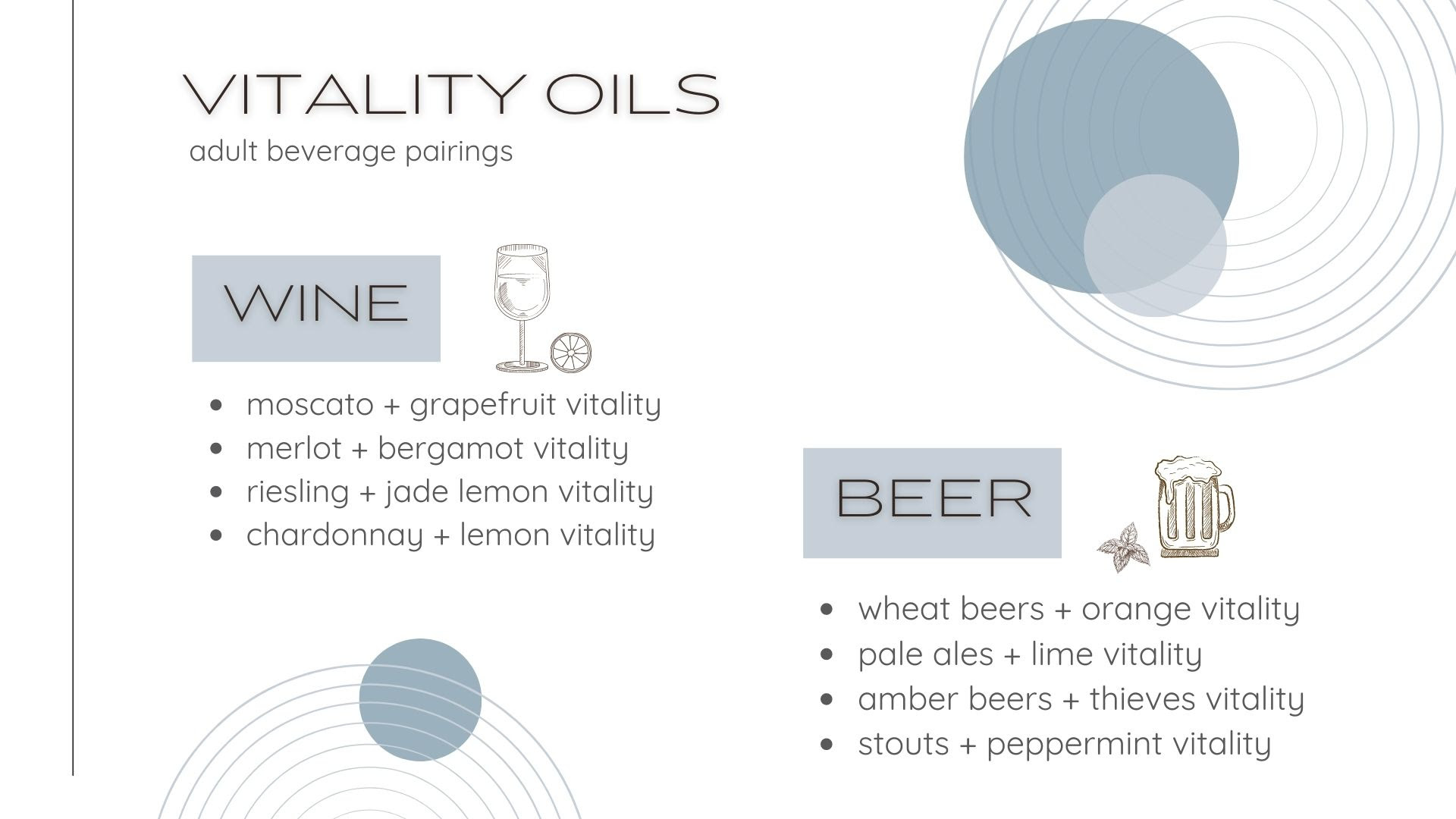 And we can't forget our beloved pets… oils can be for them too! Did you know Young Living carries an entire line dedicated to animals? Take a look…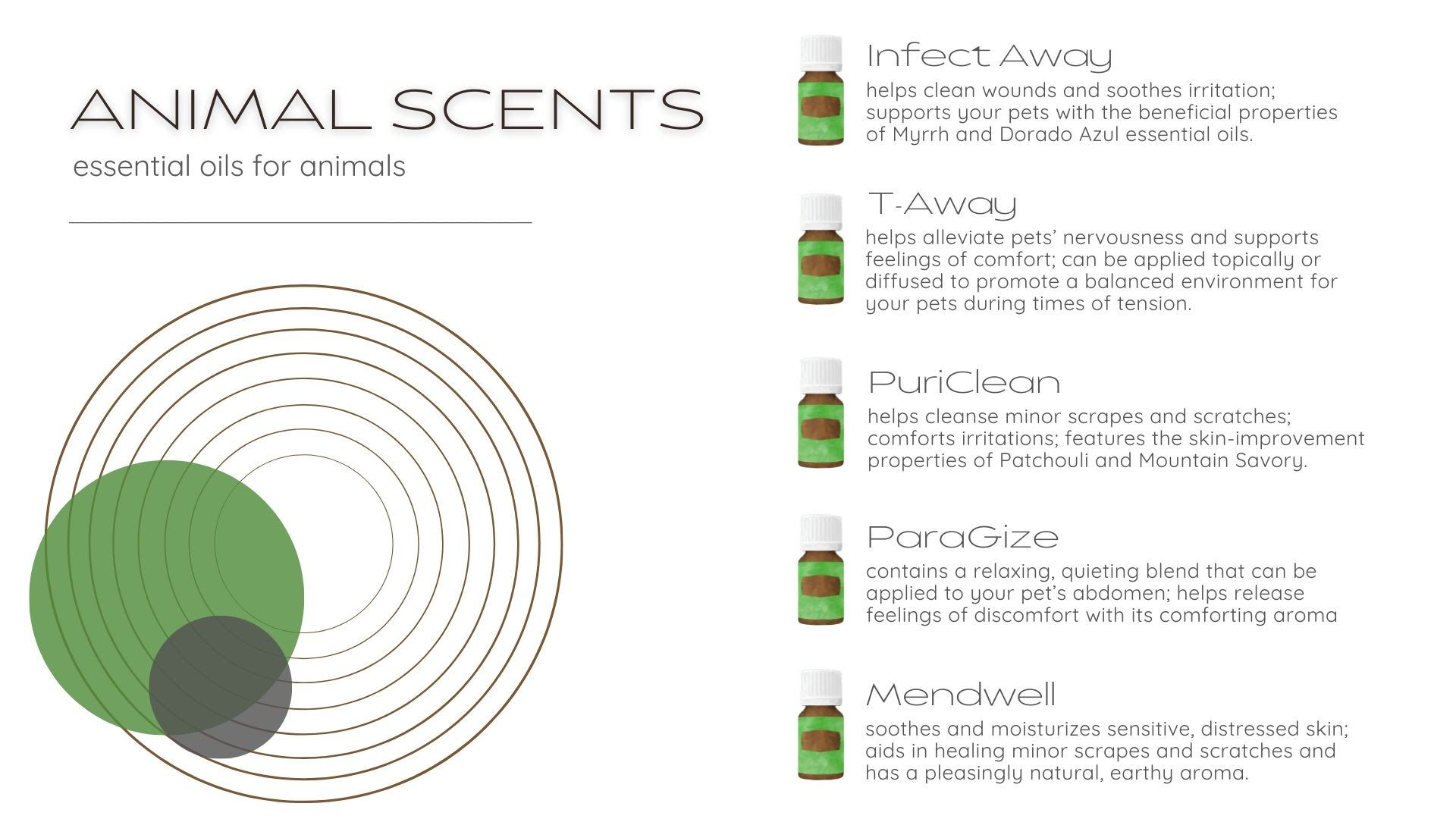 Monthly Gifts with Purchase
When your order hits one of these PV levels you will receive the corresponding products for FREE! Look at everything you get for free when you hit
300 PV
!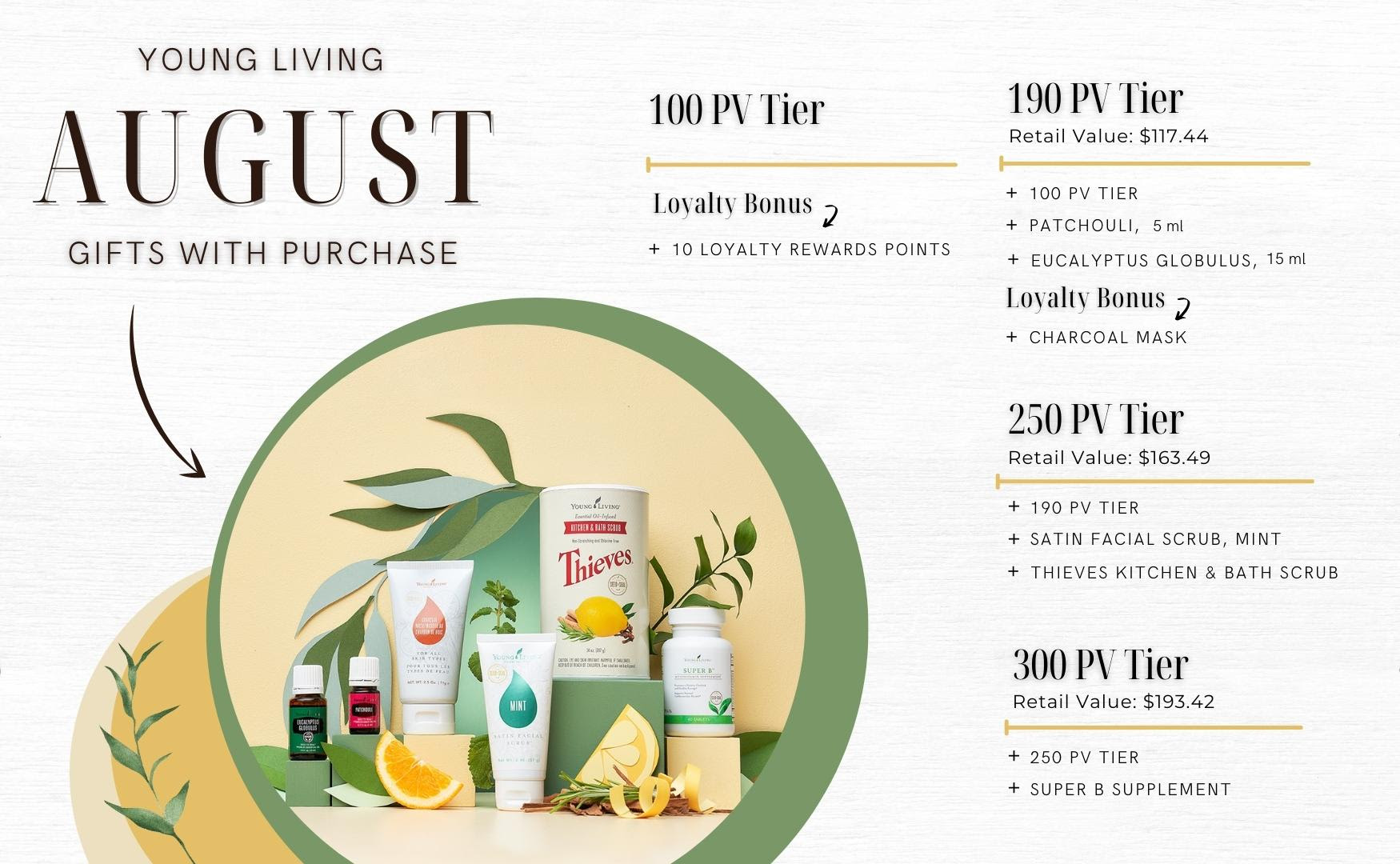 *Receive the Loyalty Bonuses when your order is placed through the monthly loyalty program, which is the best way to save money and support your health. If you need more details on this, let me know!
Recipes Using Your Monthly Gifts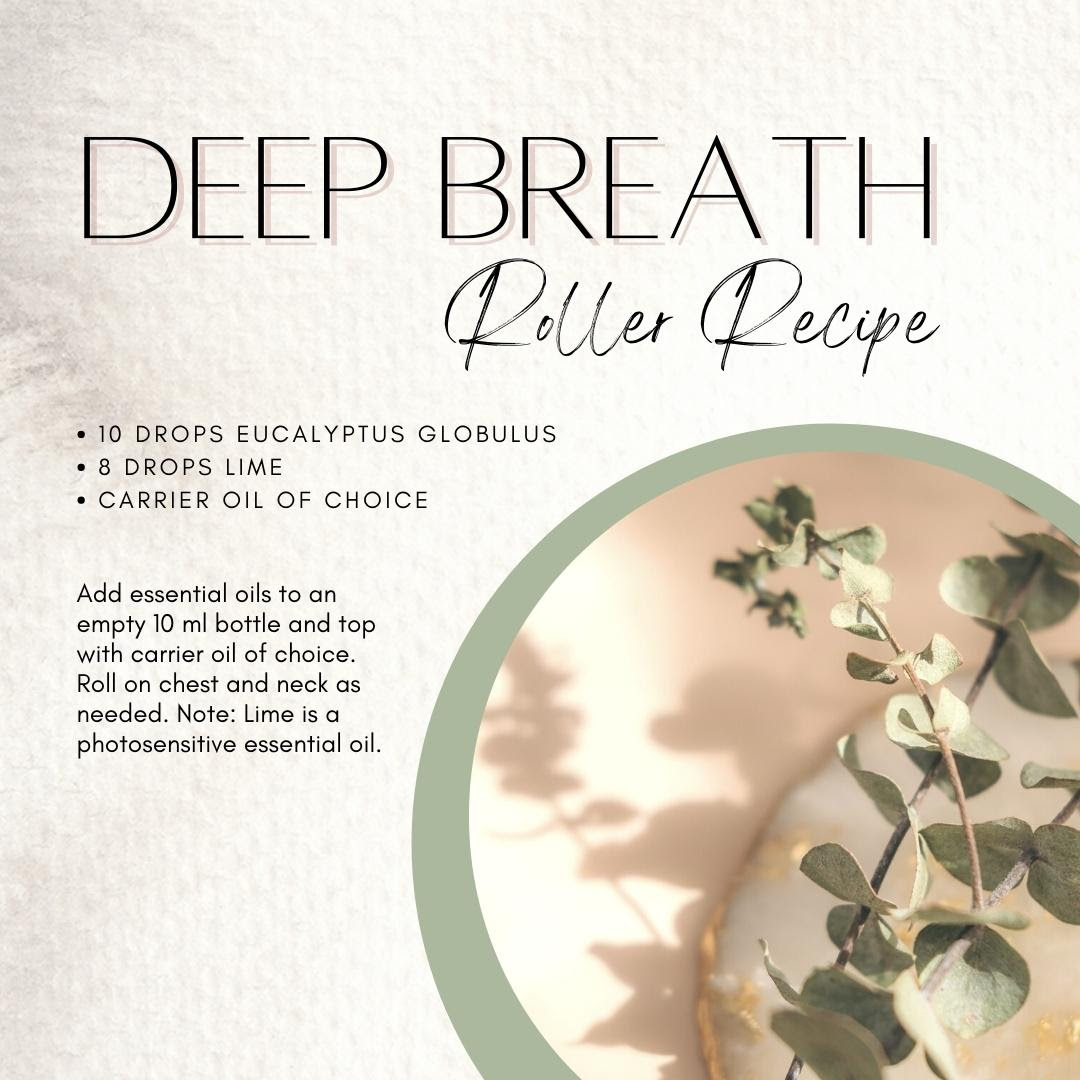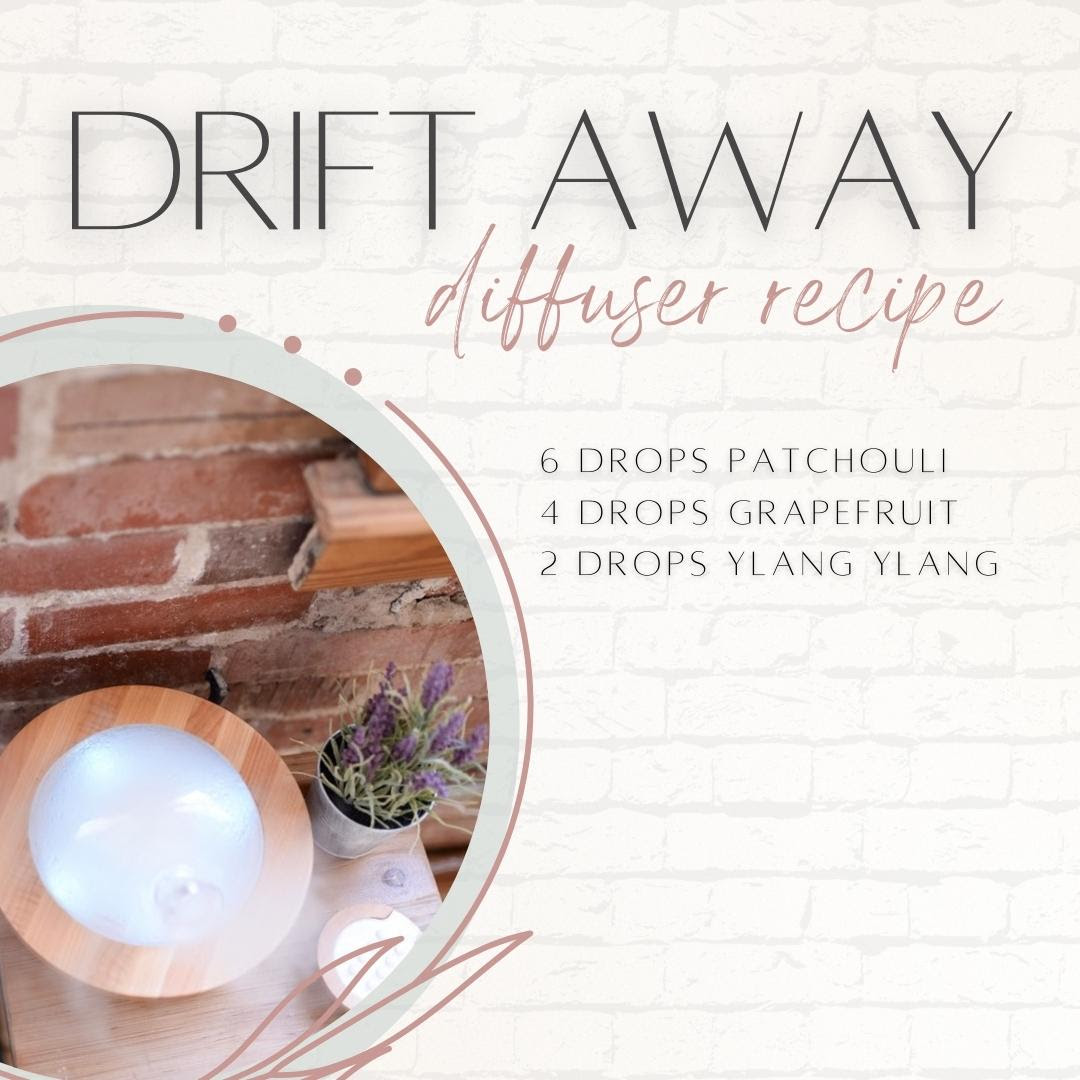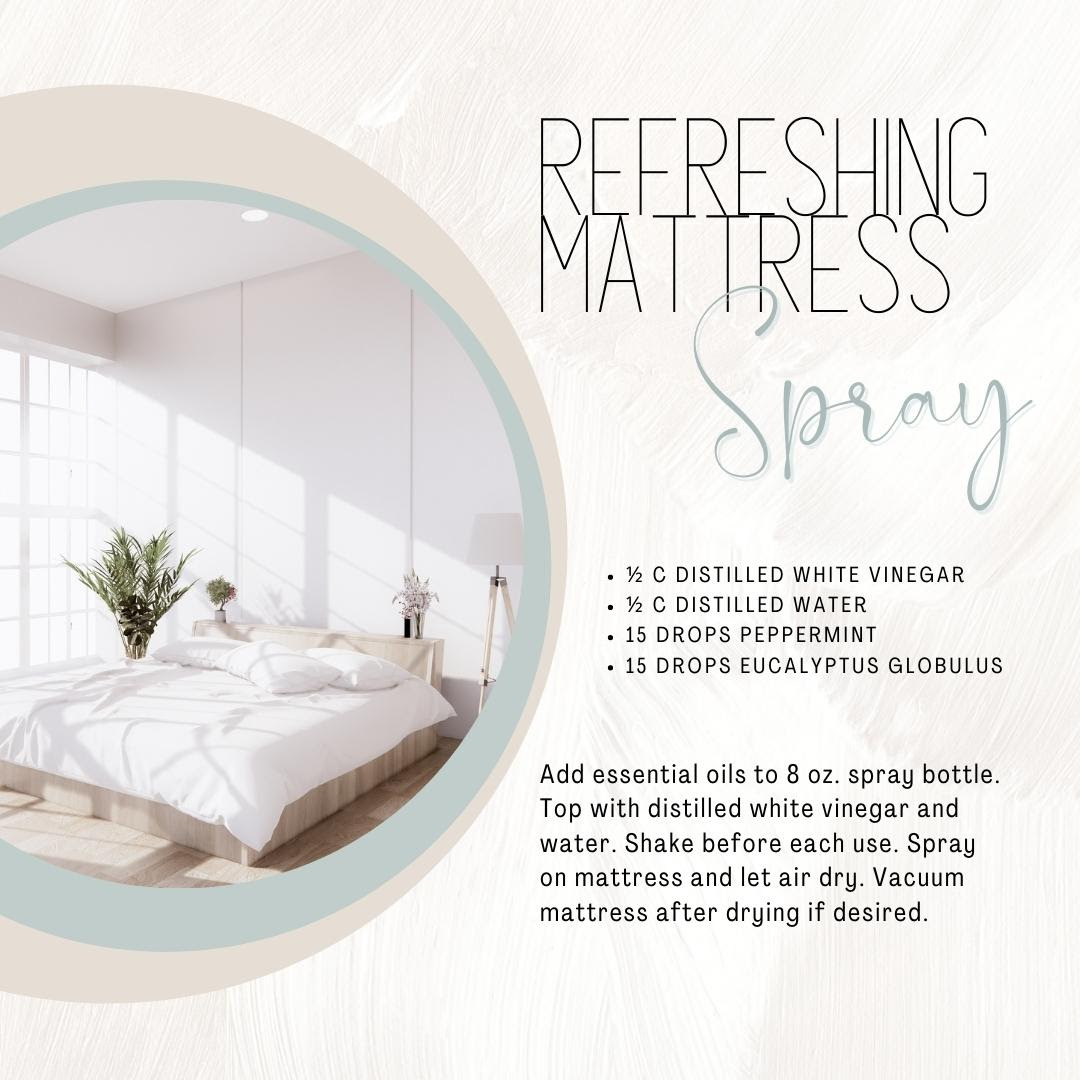 August Wellness Box Ideas
As the summer wraps up and the school year kicks in, do yourself a favor and have your favorite oils and YL products on hand. Make sure to login and set up your monthly wellness box to reflect the month ahead.
Find the items you want, and click "Add to Loyalty Order." Add at least 50 PV to your box and you'll earn points to spend on future one-time orders! Add at least 100 PV to your box and you'll automatically get a freebie added to your cart!
You can then hop on and pick new items for the next month and save items for later. It's simple and completely customizable. Here are some ideas for your August box…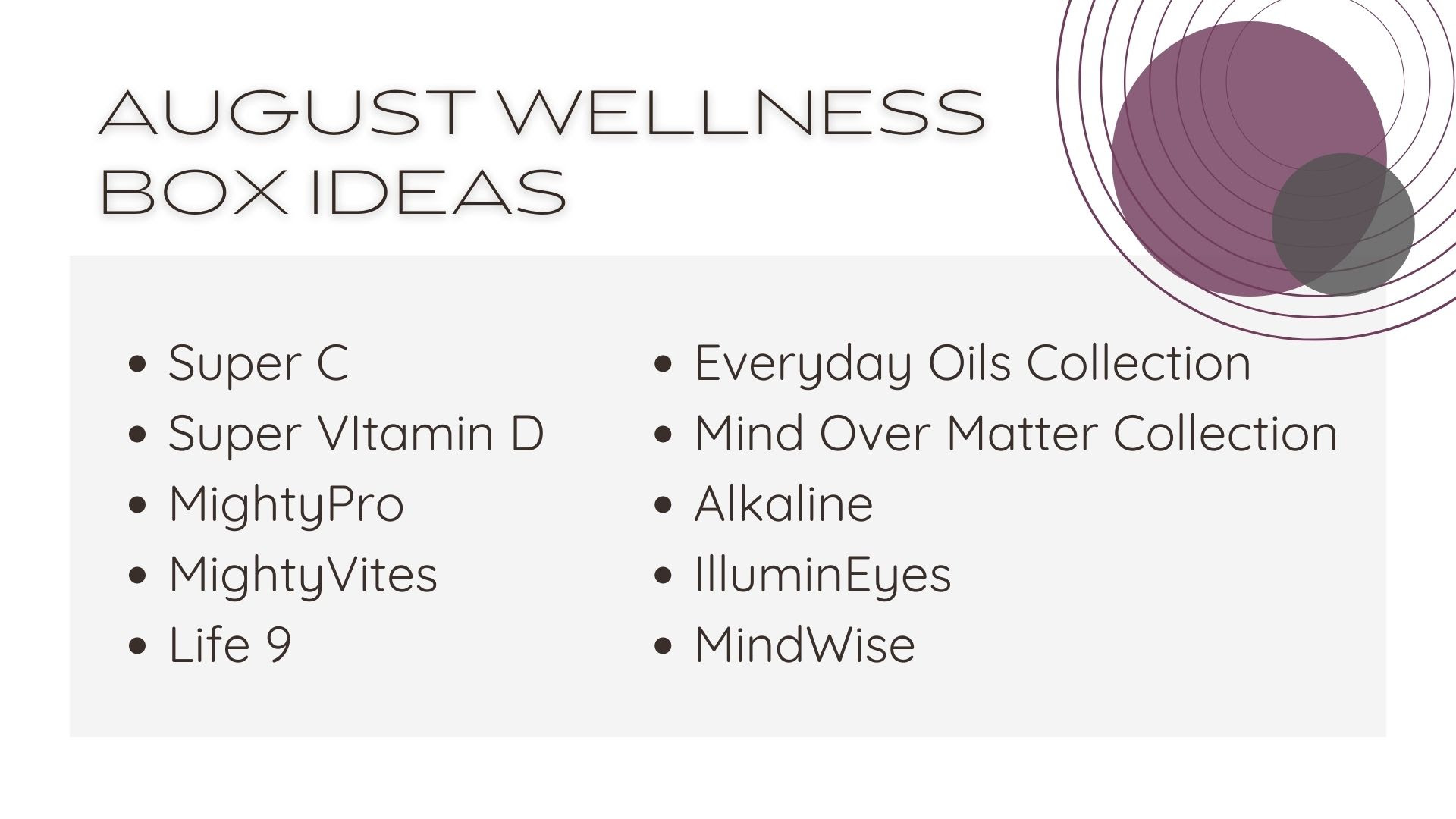 Young Living in the Kitchen
This month I want to share a simple recipe you can whip up as a breakfast, snack, or even a dessert - a chia seed pudding! Chia seeds are easy to digest and provide not only flavor and texture to food but health benefits as well. They contain fiber, protein, manganese, calcium, antioxidants, and omega-3 fatty acids. With all that packed within, they're able to support healthy skin, digestion, heart health, energy levels, and more! Then add in a Vitality oil of your choice and you'll really pack a punch! For the recipe I suggest using Cinnamon Bark Vitality, but you can play around with it and see what works for you.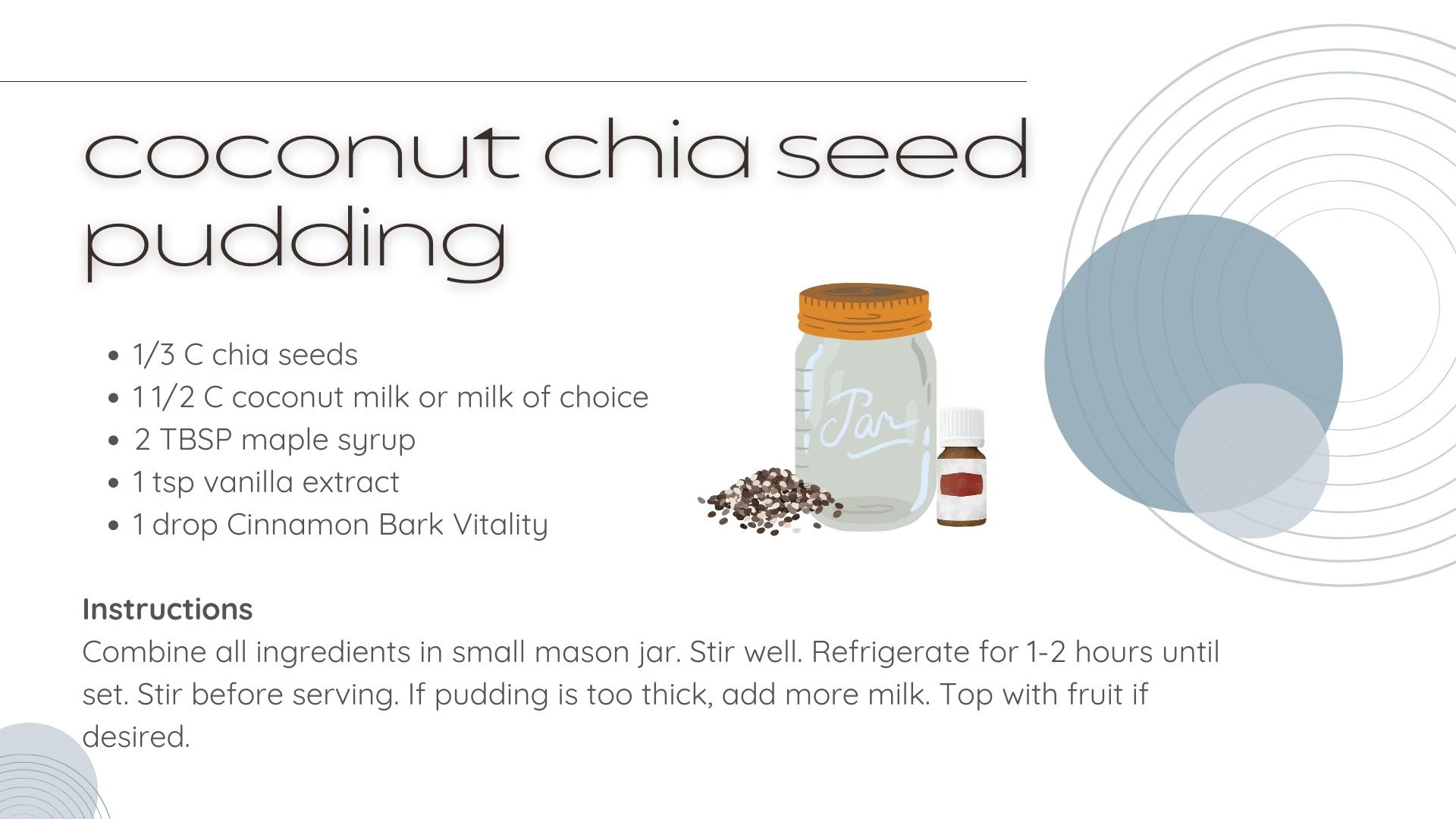 Did you know?
Cinnamon Bark Vitality contains antioxidants and may provide immune and general wellness support. It's steam-distilled from the inner bark of the tree, and has a warm, spicy flavor that can be used in place of the ground spice to enhance teas, baked goods, and more.
Product Spotlight
Now for a NEW product - one that was released at the 2022 YL Convention -
NingXia Greens.
Have you tried it yet? Take a look at what's inside…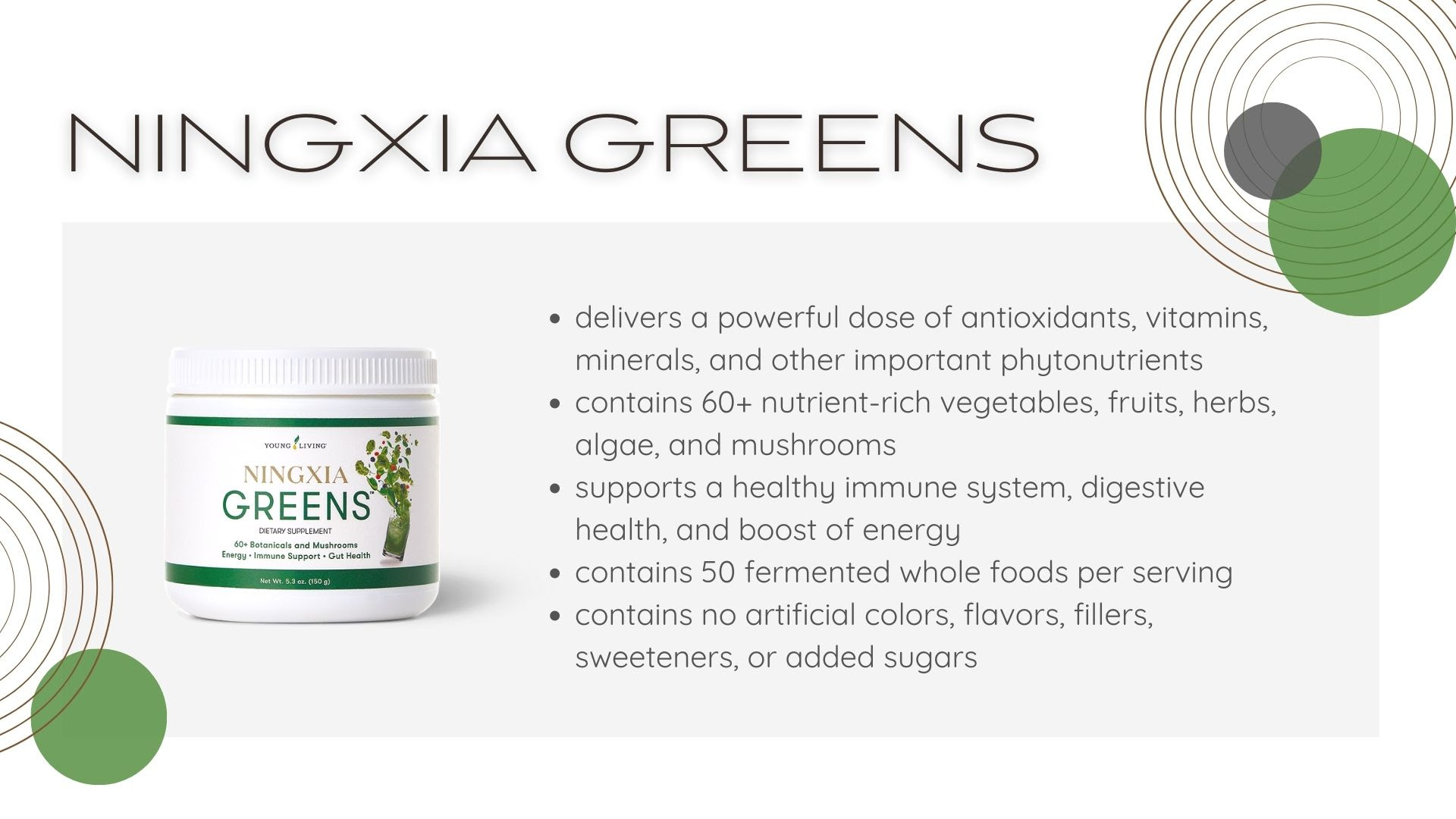 Suggested Uses:
Mix 1 scoop in 4–6 ounces of water or beverage of your choice for a quick and easy way to get in your daily nutrients.

Stir 1 scoop into a protein shake made with Pure Protein Complete to support muscle recovery.

Mix with 2 oz. of NingXia Red and ½ cup of orange juice for a fruity, nutritious start to your day.

Add 1 scoop to a fruit smoothie for an extra dose of fiber and plant-based omega-3s.

Take with a probiotic like Life 9 or enzyme complex like Essentialzymes-4 for additional wellness support.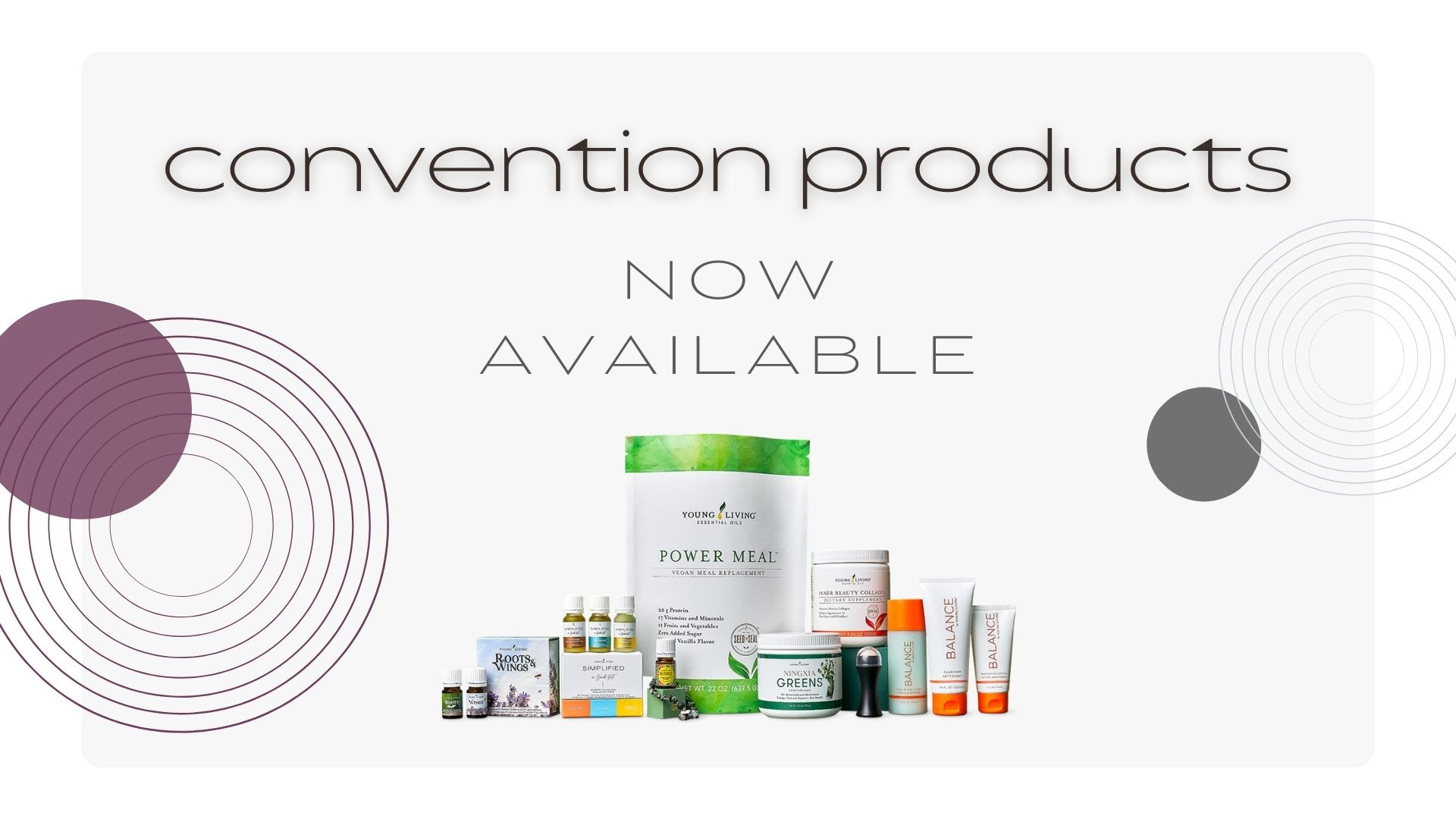 The long-awaited 2022 U.S. & Canada Convention products are here!
See what's new in essential oil blends, plant-powered nutrition, and skin care staples. Products are available on loyalty/monthly orders. No order limits apply, so snag as many as you want while supplies last!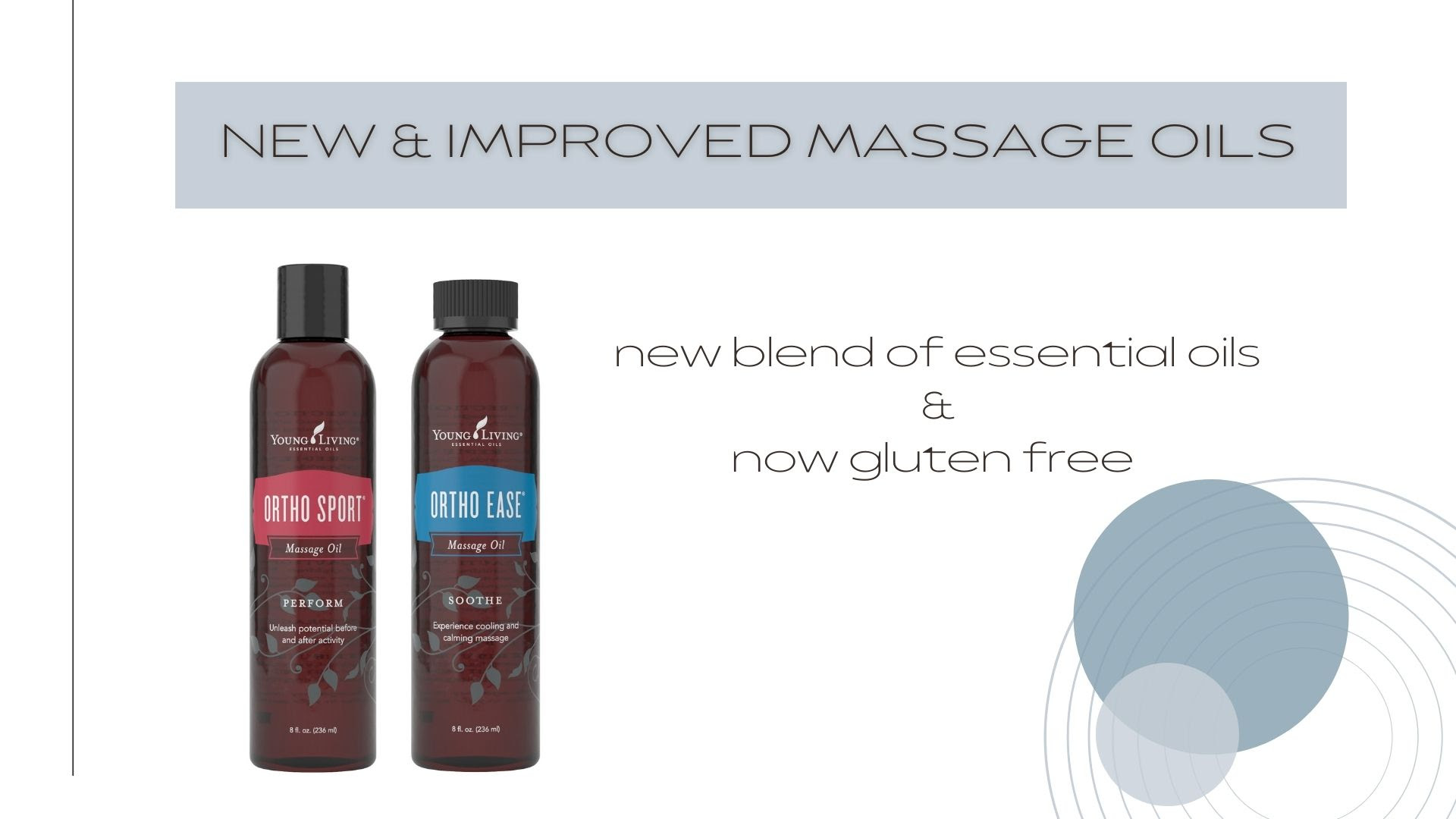 Ortho Ease and Ortho Sport are back and better than ever. Young Living has added Lavender, Clove, and Copaiba to Ortho Ease for extra skin care benefits and a more soothing scent. As for Ortho Sport, this massage oil now includes Ginger and Rosemary for a stronger cool-hot sensation and more refreshing feeling on tired muscles. Both formulas are also now gluten free and contain jojoba, avocado, and meadowfoam oil, which are known for their antioxidant and absorption properties. Try them in your next order!
Is there anything you'd like to see in our next Newsletter? shoot a quick reply email and let us know!
Until next time....Remember...It's easier to stay well, then to get well!
xoxo
Your Friends in the Oiler Room!