Apr 3, 2021 01:45 PM Central
Jessica Morrison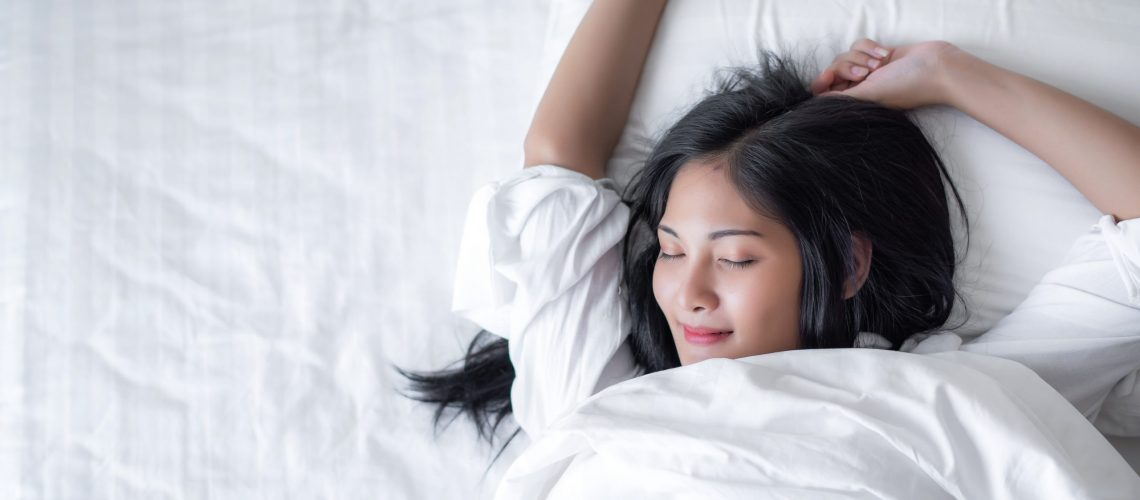 5 Best Essential Oils for a Good Night's Sleep
Sleeping well is one of the best things we can do to support our health and wellbeing. But sometimes it's really hard to do.
Aroma has the remarkable capacity to shift our mindset and trigger a cascade of chemicals in our brains, (think hormones and neurotransmitters) that can simultaneously affect our mind and body. Just a simple sniff can have a profound effect.
Our sense of smell is directly connected to the part of our brain that controls all of our unconscious physiological functions and behaviors. So that means when we smell an aroma that we find soothing and relaxing, our unconscious mind triggers the release of certain hormones and neurotransmitters that have been shown to relieve stress, anxiety and induce the relaxation response.
Here are 5 Essential Oils to support our sleep, so we can wake up feeling fully refreshed and rejuvenated.
Lavender (Lavandula angustifolia) Steam distilled from the flowering tops. Lavender essential oil is anti-inflammatory, sedative to the central nervous system, soothes anxiety, heals wounds and quiets the mind.
Clary Sage (Salvia sclarea) – Steam distilled from the flowering tops. Clary Sage essential oil is deeply sedating to muscle tension caused by mental stress; antispasmodic, anti-anxiety, deeply relaxing.
Roman Chamomile (Chamaemelum nobile) – Steam distilled from the tiny delicate flowers, this essential oil is a powerful anti-inflammatory and muscle relaxer, immediately quells over-reactive emotions, quiets an overactive mind and makes us sleepy.
Marjoram (Origanum majorana) – Steam distilled from the common culinary herb. This essential oil has a spicy warming aroma that helps relax the body from emotional stress and tension. A strong antispasmodic, and muscle relaxer.
Coriander Seed (Coriandrum sativum) – Steam distilled from the seeds of the coriander culinary herb. This oil is known to feature molecules that relax the nervous system, and soothe the buzz from everyday stressors.
Now it's your turn.
Try blending some of the essential oils together, like 3 drops of Clary Sage, 7 drops of Lavender and 3 drops of Coriander Seed, and then mixing the blend into 1 TBSP of carrier oil, like coconut oil, or Young Living's V6 vegetable oil complex, and apply the mix to the back of your neck and shoulders.
Take a minute to sit, or lay quietly and pay attention to your response. Sleep is on its way!
Not a DIY'er? We've Got You Covered!
Young Living has some already blended products to make your life easier! Try Tranquil Roll-on, RutaVaLa Roll-on, Peace & Calming II or SleepEssence, to help you get your sleep.

Mother's Day is next month! Make sure you grab your gifts on your April order to make things super easy. Here are some ideas that ANY mother would be thrilled to receive!
The Gift of Relaxation
LavaMint Softening Foot Scrub
Lavender Bath & Shower Gel
The Gift of Serenity (pictured below)
Relax, let go, and allow yourself to be transported to blissful tranquility with the Serenity Now kit. We've done the work for you, so you can sit back, slow down, and unwind. Designed to help you de-stress your life after a busy, chaotic day. Apply, diffuse, or inhale the Lavender oil, Peace & Calming® blend, and Stress Away™ blend in this kit. Neatly housed in a Young Living custom-designed zipper pouch, this kit is as cute as it is practical. It's conveniently sized to go anywhere and be ready for anything.

The Gift of Luxury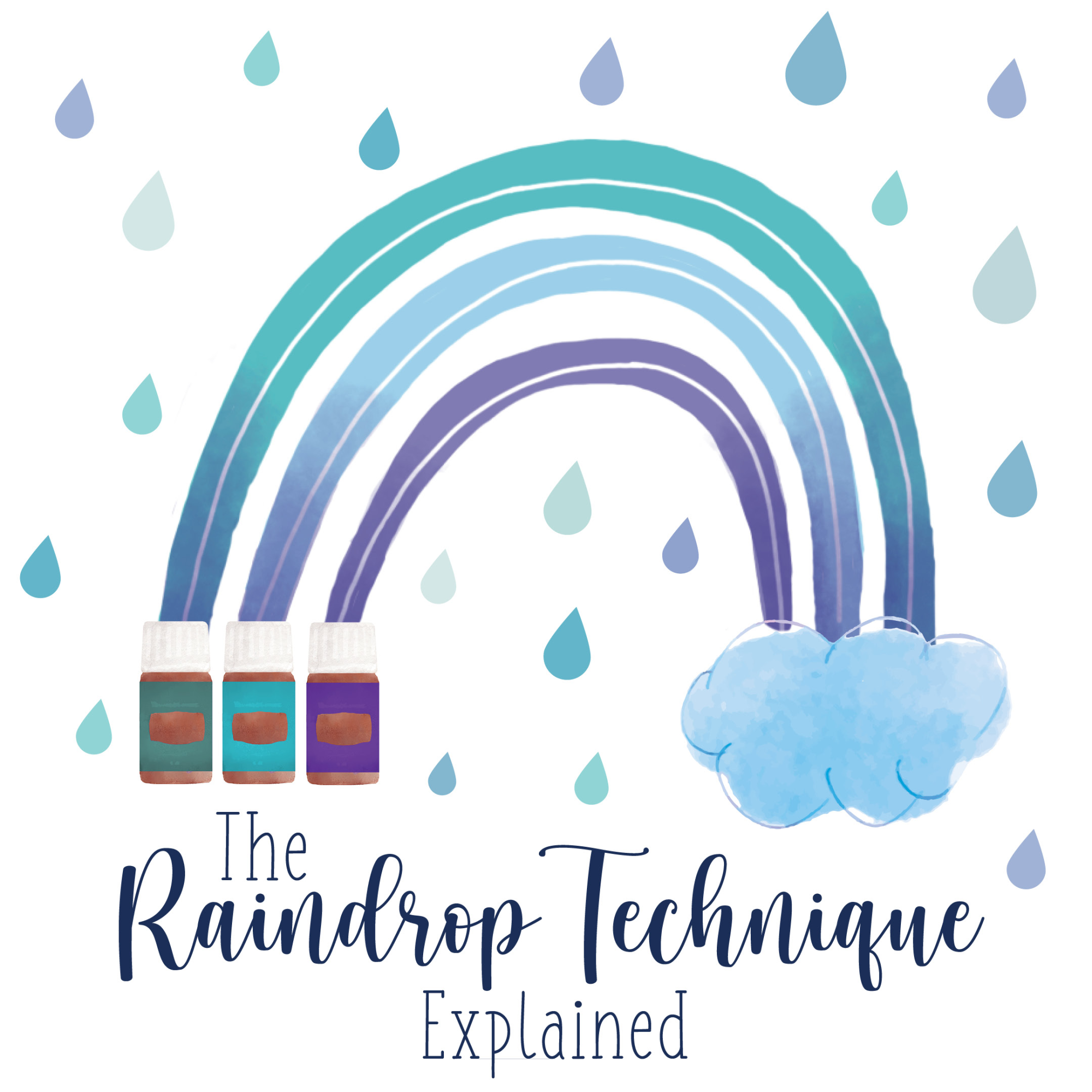 Join us in The Oiler Room on Thursday, April 15
to discover what "The Raindrop Technique" is all about! You'll learn about the benefits of this massage technique and why it incorporates essential oils. You will get safety, prep, & post-massage tips as well as an overview of the application techniques and oil lineup AND a special Raindrop Roller recipe. You won't want to miss this!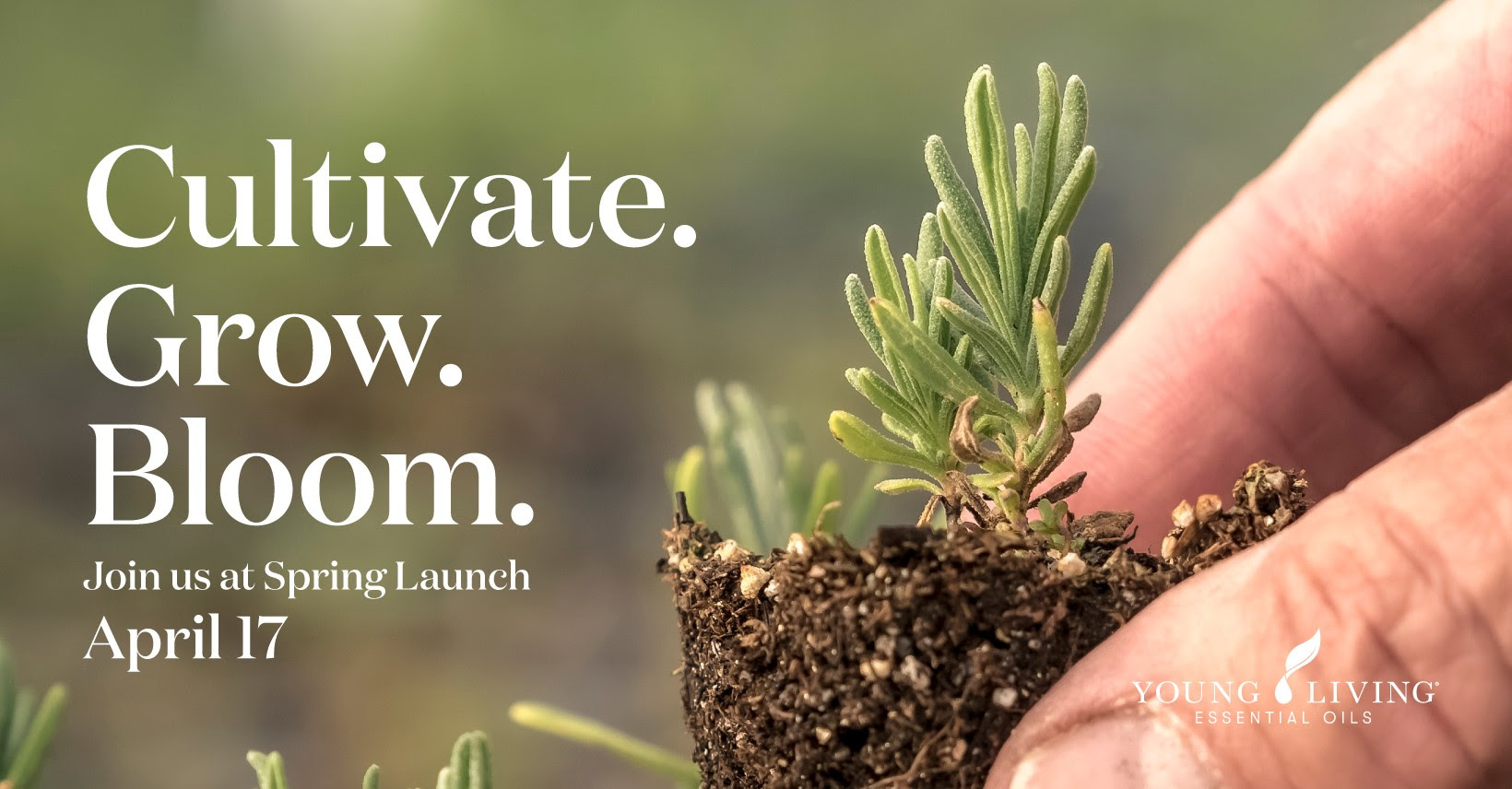 2021 Spring Launch
by Young Living Essential Oils
IT'S FREE!
WHEN:
Saturday, April 17, 2021, at 10 a.m., MT
WHO:
Open to all in the United States (only Spanish translations provided)
Cultivate a clean start with Young Living at Spring Launch - the event of the season. You'll be the first to see new products, bundles, and collections created to help you thrive. Join us as we dig deep into our Seed to Seal story and unearth natural cleaning tips for a happier, healthier home. Mark your calendar today - you won't want to miss out! Check out the YL USA Facebook page for more information in the weeks to come.
Featured Products
Have you heard of this magical trio? The oily community calls it "LLP." When the seasons change and the pollen is flying, reach for these. You can diffuse them, apply them, or even ingest them since they also come in a Vitality version (same oil, different label). Just start with a couple drops of each and adjust as needed. Not only are they awesome during seasonal shifts, they are good for so much more! Check it out…
Lemon
can be added into cleaning products for a fresh scent & to remove gunk
can be diffused to create a more focused environment & uplifting atmosphere
can be added to skin care products to possibly help reduce the appearance of aging
Lavender
helps cleanse and soothe minor skin irritations
wonderful blend of fresh, floral, clean, and calm aromas
highly versatile; a great beginner oil and a must for every home
Peppermint
can create a stimulating, focused atmosphere for daily tasks
can be very soothing to skin & muscles after hard physical activity
works well with Ginger, Fennel, AromaEase, Brain Power, & Raven
Monthly Young Living Promos
When your order hits one of these PV levels you will receive the corresponding products for FREE! Look at everything you get for free when you hit 300 PV!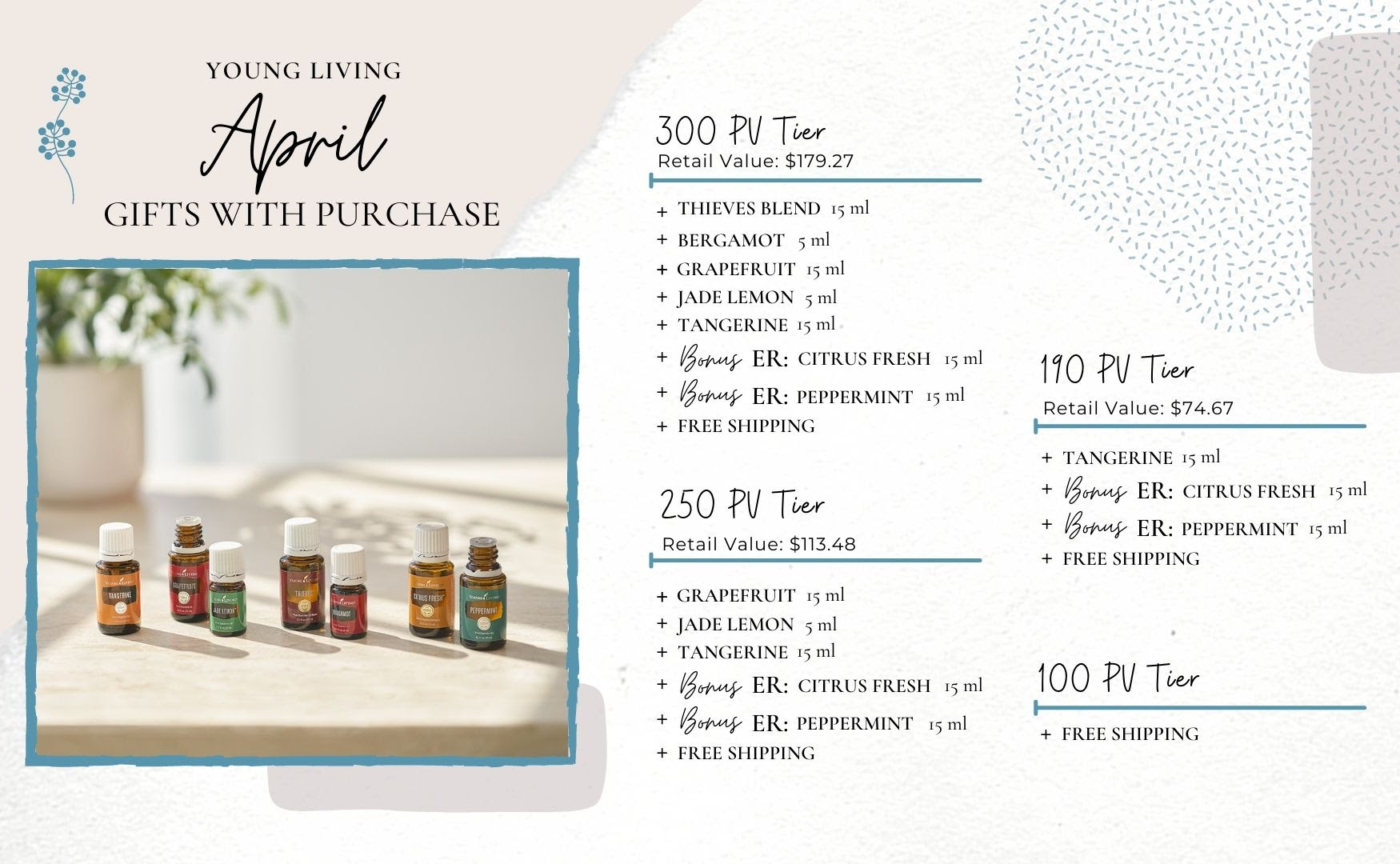 Remember, we are problem solvers! If you ever have any questions, we want to help you! You can reply to this email, call or text the person that introduced you to Young Living, or post a question in The Oiler Room!
Watch out for your newsletter in May for details on our "Young Living for Pets" class!
From The Oiler Room Group